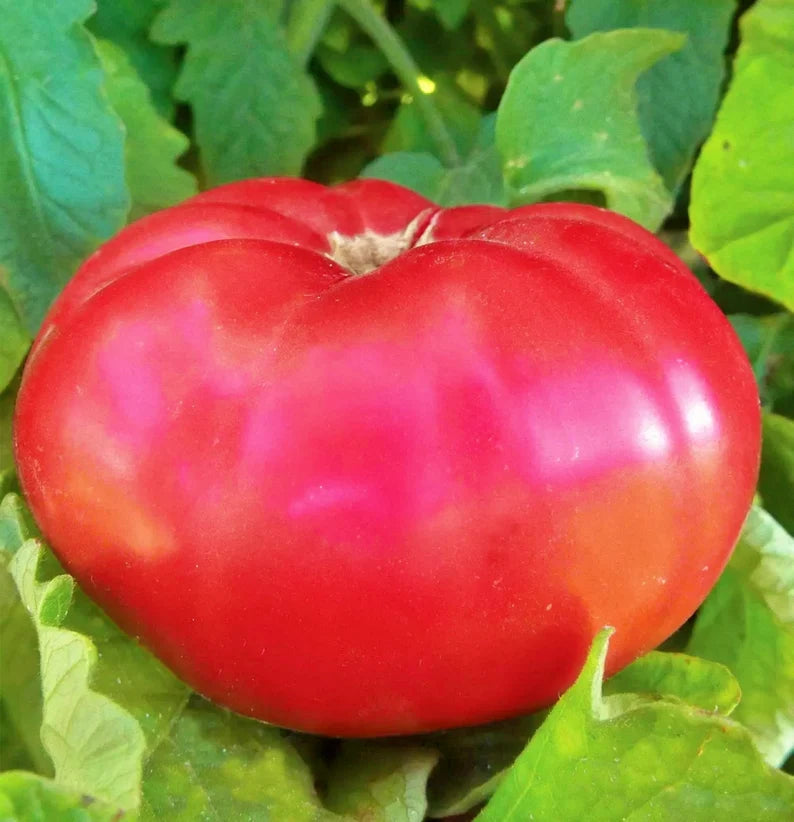 Giant Belgium Pink Tomato
$ 2.75
80-90 days.  Indeterminate.  
'Giant Belgium', also called 'Giant Belgium Pink', have fruits that have smooth blossoms ends, average one to two pounds each and are dark pink in color. They have a sweet, mild, low acid flavor. 
Could this be a contender for the largest tomato? Maybe we'll make this a 2024 garden challenge.
An excellent slicing variety and makes good juice.

Contains 25 heirloom seeds
NEW ARRIVAL for 2024
Related Products