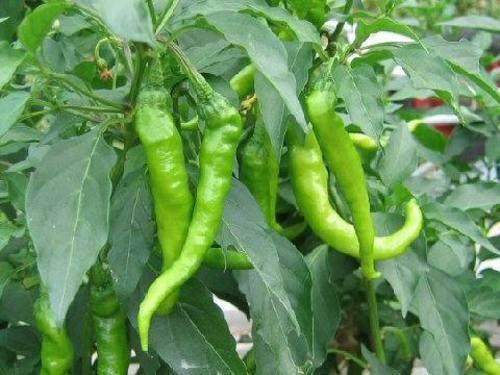 Fushimi Sweet Pepper
$ 2.75
80 days. Capsicum annuum
Also known as togarashi, Japanese sweet green pepper and la jiao.
This traditional Japanese sweet pepper is delicious when eaten right off the plant! It has crispier skin and texture than its companion the Shishito pepper.
Fushimi sweet pepper, Fushimi togarashi, is one of the Kyo-yasai, traditional vegetables, in Kyoto, Japan. This sweet Japanese pepper is thin-walled and glossy bright green. The fruits are slender, tapered and grow to 6" in length.

Fushimi Peppers can be harvested earlier than most other peppers, and are very prolific the entire season.
Contains 15 pepper seeds
NEW ARRIVAL for 2024

Start seeds indoors 8-12 weeks before last frost date.  Bury seeds 1/16 deep - keep room constant 70 degrees.  Germination might be erratic as seeds can take up to 4 weeks to germinate.
Don't over water seeds or they will turn to mush
Related Products