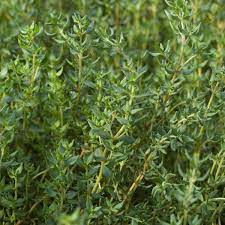 French Thyme
$ 2.95
Thymus vulgaris
French Thyme is a cold hardy perennial with gray-green leaves and bold floral and earthy flavor similar to rosemary. As a variety of Common Thyme, French Thyme, also known as "Summer Thyme" is an ideal culinary ingredient. With a spicy aroma, French Thyme thrives as an herb that enhances and preserves food!
Contains approx. 100 heirloom seeds.

Tip: Sow seeds indoors on surface of soil. Transplant outdoors after danger of frost has passed. After first year cut plants back each spring to renew them and keep them tidy. Plants prefer well-drained dry soil.
Related Products