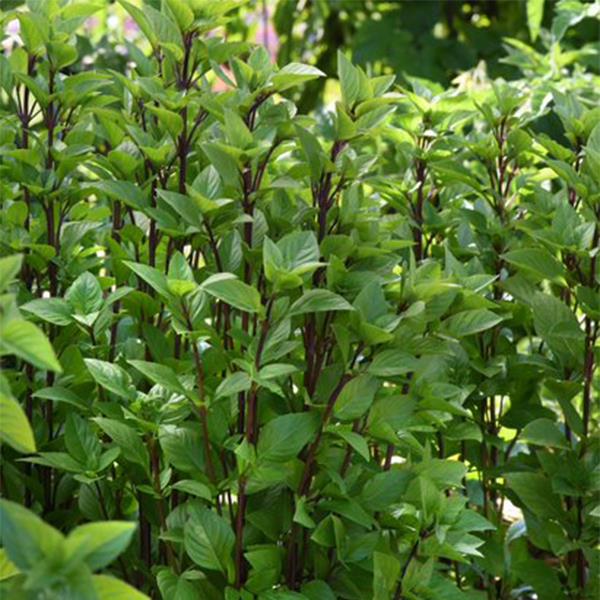 Everleaf Thai Towers Basil
$ 2.75
65 days. Ocimum basilicum
Pretty enough to be the centerpiece of your patio or container garden but perfect for any type of garden space.

Compared to Sweet Thai, Everleaf Thai Towers has larger leaves at 2–3", a taller, more productive plant habit, and is much later to flower. Plants are very upright with purple stems and densely packed, dark green leaves with a purple blush.

Slower to bolt than other basil varieties.
Contains 50 heirloom seeds
NEW ARRIVAL for 2024
Related Products