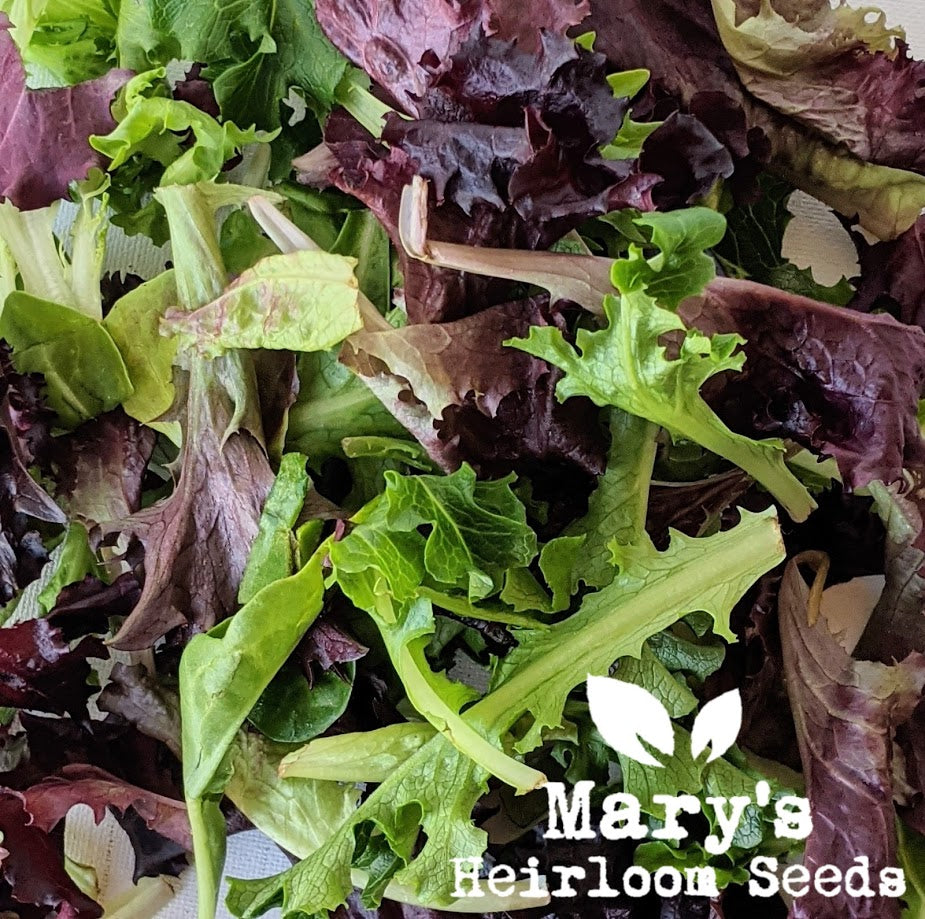 European Mesclun Mix
$ 2.95
20-50 days.  Grow this mix of greens for one of the tastiest salads ever!
This mix includes:  Arugula, Spinach, Swiss Chard, Endive, Kale, Mustards and Lettuces
Flavors range from sweet-mild to sour-hot-tangy, and colors come in red, purple, yellow, and green.
Start harvesting your mesclun greens when they're 4- to 6-inches long. This can be as soon as 2 weeks after planting!

Contains approx 100 heirloom seeds
Related Products