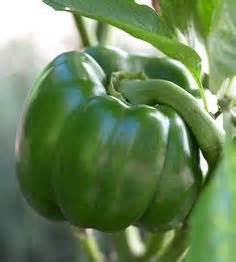 Emerald Giant Pepper
$ 3.00
80 days.  This huge pepper was selected for heavy yields and large robust plant structures to support lots of peppers.
Fruits are emerald green, thick walled, very sweet 4 1/2" long by 3 1/2" wide. Classic four lobes perfect for stuffing. Very vigorous with plants reaching 3' tall. 
Will bear all season. Excellent for those in the South. 
Tobacco Mosaic Disease resistance.

Contains 25 heirloom seeds 
Related Products
Love this pepper!
Central IN- I've grown Emerald Giant peppers each year since buying seeds in 2020. They have consistantly produced large, thick walled peppers abundantly. The peppers are delicious whether picked green or left to mature. They freeze and dehydrate well for year round use. These are now my go to pepper over California Wonder.