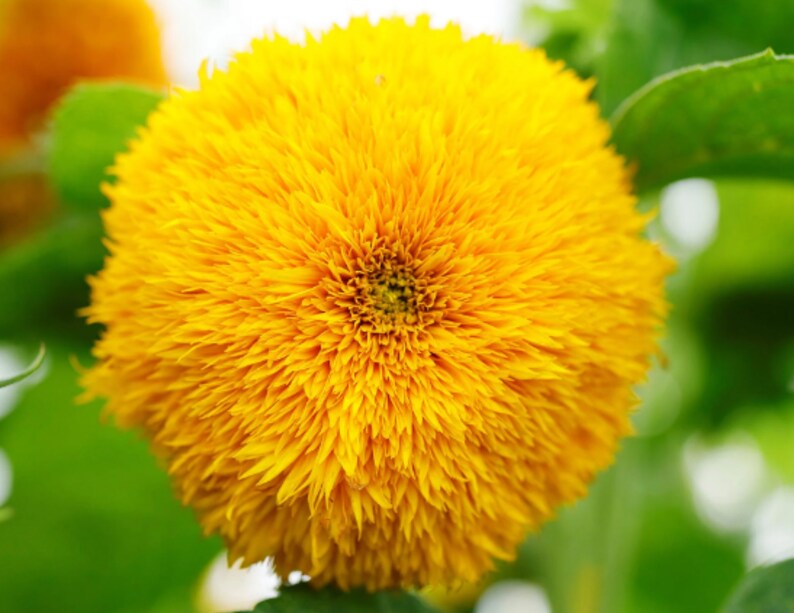 Dwarf Teddy Bear Sunflower
$ 2.00
65-75 days.
Helianthus annuus
This beauty can be grown in containers or in ground making this a versatile sunflower for just about any type of garden.
The final height depends on the size of the container. Ht. 8–12" in containers; 35–42" in the garden. Avg

What Are Teddy Bear Sunflowers? 'Teddy Bear' sunflowers are adorable, starting with that name. But they have other charms, too. These annuals are characterized by fluffy, double-petaled blooms measuring five to six inches across.

Contains 20 seeds
For planting info: Growing Sunflower from Seed to Harvest
Related Products