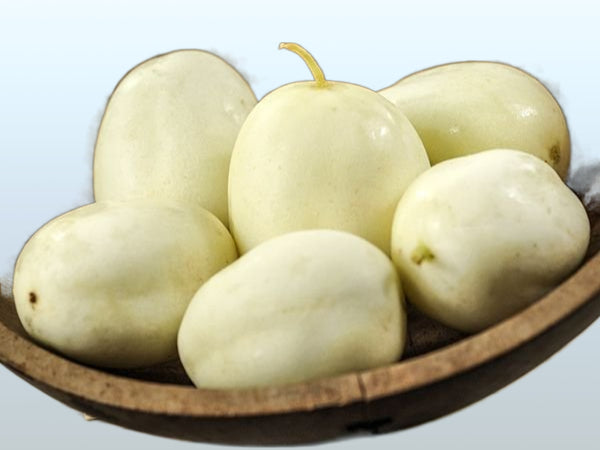 Dragon's Egg Cucumber
$ 3.00
70 days.  
Originally from Croatia, Dragon's Egg Cucumber produces palm-sized fruits with smooth cream-colored skin. 
This is an excellent cucumber for slicing and eating raw or over salads. The flesh is sweet with no bitterness.

Contains 25 heirloom seeds
NEW ARRIVAL for 2023
Related Products
Prolific, yummy, & cool
I bought these seeds because the name caught my attention. They grew quickly and have produced so many cucumbers already! Their name makes sense. They definitely look like what I'd imagine a dragon egg to look like. They are tasty and good for eating fresh and I even tried pickling them and enjoyed them. I will definitely grow these again.
So Good
I grew these mainly because I thought the name was cool. I was not expecting them to be so good. I will continue to grow these. Picked right from the vine I washed, sliced, and ate it for lunch. Can't wait for more.