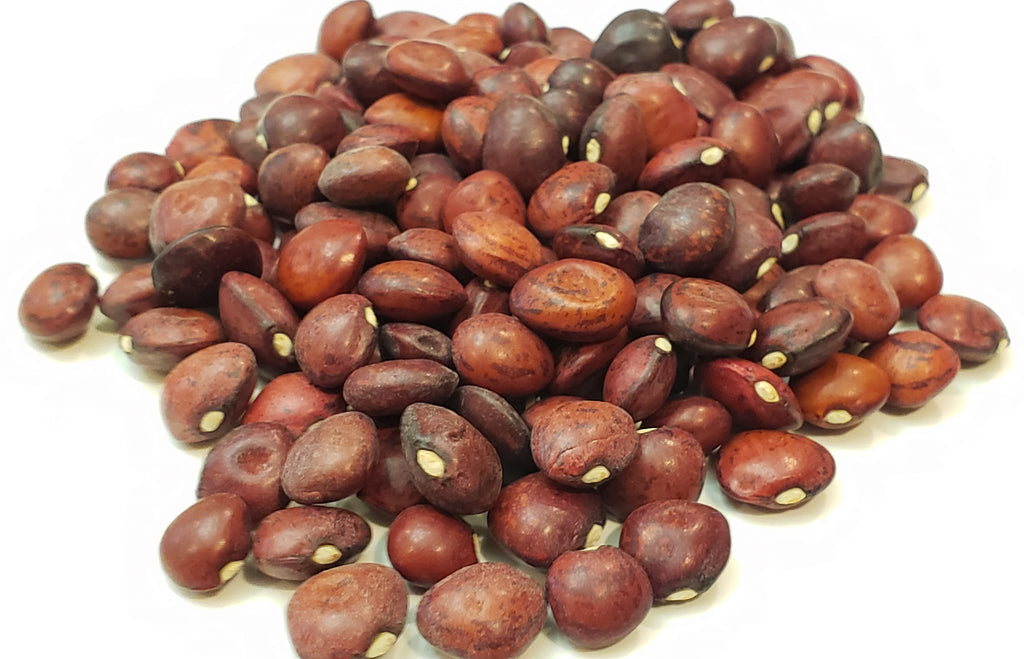 Dixie Speckled Butter Bean
$ 2.50
80 Day. Bush-type
Phaseolus lunatus
Also called Dixie Speckled Butter Pea Lima Bean.

Small-Seeded Lima. Superb flavor - very sweet and tender.
Vigorous 21" tall plants bear high yields of shell beans. Fresh seeds are pink lima beans splashed with maroon swirls and speckles.

Let the beans dry (90+ days) on the vine for an excellent baking bean. Ideal for soups and bean salads, too. Sets well in hot weather and grows well in drought areas.
Contains 25 heirloom seeds
*NEW ARRIVAL* for 2023
Planting info: After danger of frost has passed, sow seeds 2" apart, 1" deep in rows 24-36" apart.   Under ideal conditions, germination will occur in 7-10 days.  Avoid touching plants while leaves are wet as this can spread disease.
Related Products
I love this bean.very prolific
I love this bean. All my seeds germinated. I did have an issue with picking early but I decided to eat them anyways and they are delicious. Highly recommended