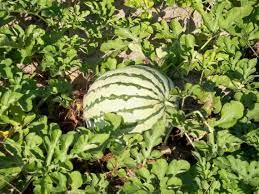 Dixie Queen Watermelon
$ 2.50
90 days. Also called Cuban White Seeded Cuban Queen Watermelon.
Dixie Queen Watermelon is a fast growing, very popular, large watermelon. The Dixie Queen's smooth skin has dark green stripes over a thin but tough, light green rinds.

Round to oblong melon reaches 40 pounds with pink colored flesh that is crisp and deliciously sweet.
Popular in the southern United States.
Contains 20 heirloom seeds
Related Products