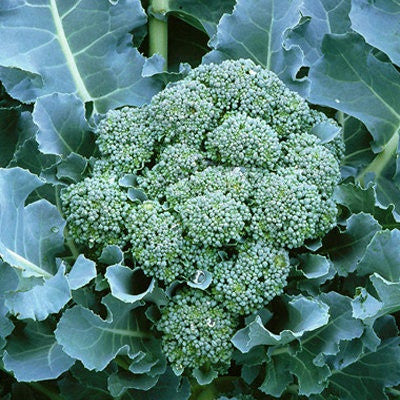 De Cicco Broccoli
$ 2.50
49-78 days. An heirloom from the 1890s. Produces a 3-6 in. diameter central head and side sprouts which extend the harvest period. Use the young leaves like collard greens once the head is a quarter developed. Plants are light green and of medium height.
May be planted in the early spring, late summer, or early fall.
Contains approx. 100 heirloom seeds
Related Products
Good germination and healthy plant
Planted in Zone 10a/b on 9/13 from seed, transplanted about 4 weeks later and harvested on 12/16. Very large and robust plant. I kept cabbage worms at bay with BT and Spinosad. I have more plants started for a spring harvest.