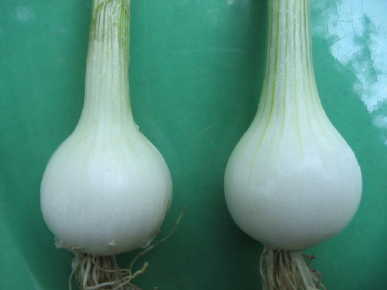 Crystal Wax White Onion
$ 1.95 $ 2.95
*AUGUST SEED SALE*
60-90 days. Short day type.
Crystal White Wax Onion is white-skinned with a mild, tasty flavor. It's perfect for eating raw, fresh slicing and cooking.
Also known as White Bermuda, this medium-sized, juicy, sweet onion is dependable and always mild and flavorful. Many gardeners also grow this variety to pearl size for pickling and cocktail onions. Exhibits strong disease resistance, including Pink Root tolerance.

Contains approx. 85 heirloom seeds
Related Products