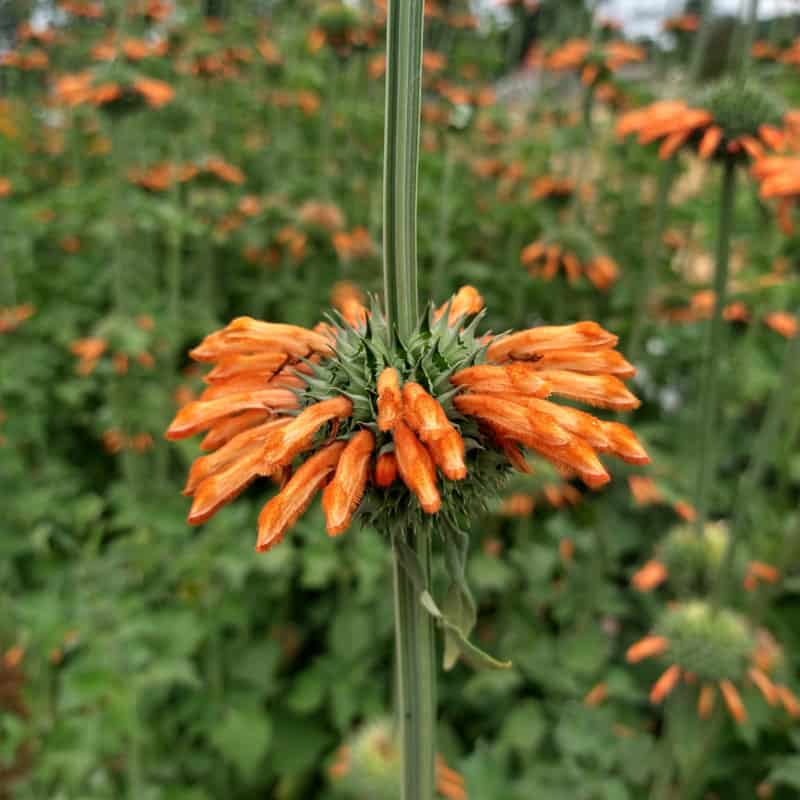 Cordao
$ 2.75
70 days. Leonotis nepetifolia
Also called Lion's Ear and Klip Dagga.
Klip Dagga is very easy to grow and absolutely stunning in late summer waving in the breeze. Plants grow 8-12′ tall and may require staking late in the season and in high wind areas.
All parts of the plant, especially flower petals, have wide ranging medicinal uses and are said to have a mild calming and euphoric effect.

A fast growing annual. A source of diterpenoic marrubiin.
Contains 20 seeds
NEW ARRIVAL for 2024
Related Products