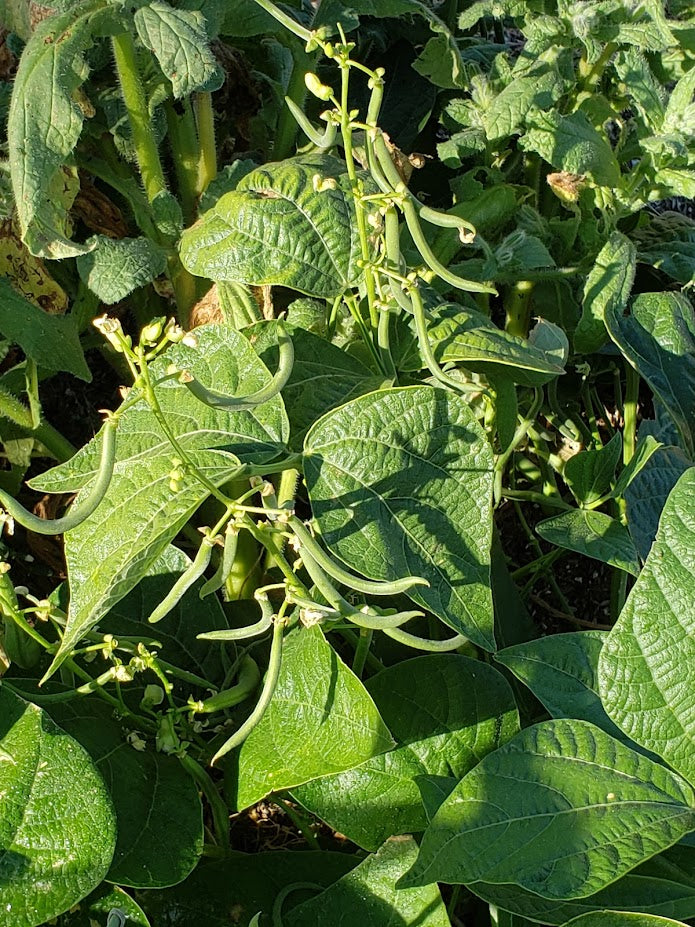 Cantare Bush Bean
$ 2.50
50-55 days.  Phaseolus vulgaris

A fantastic, fast maturing bush bean perfect for every level of gardener.
Cantare Bush Beans give you a high yield of dark green, 4 to 5" pods that can be used for fresh eating, canning, or freezing. 
Excellent disease resistance. Can be sown every 2 weeks for a super long picking season. Excellent main-crop snap bean.
Contains 25 heirloom seeds
NEW ARRIVAL for 2024
Related Products