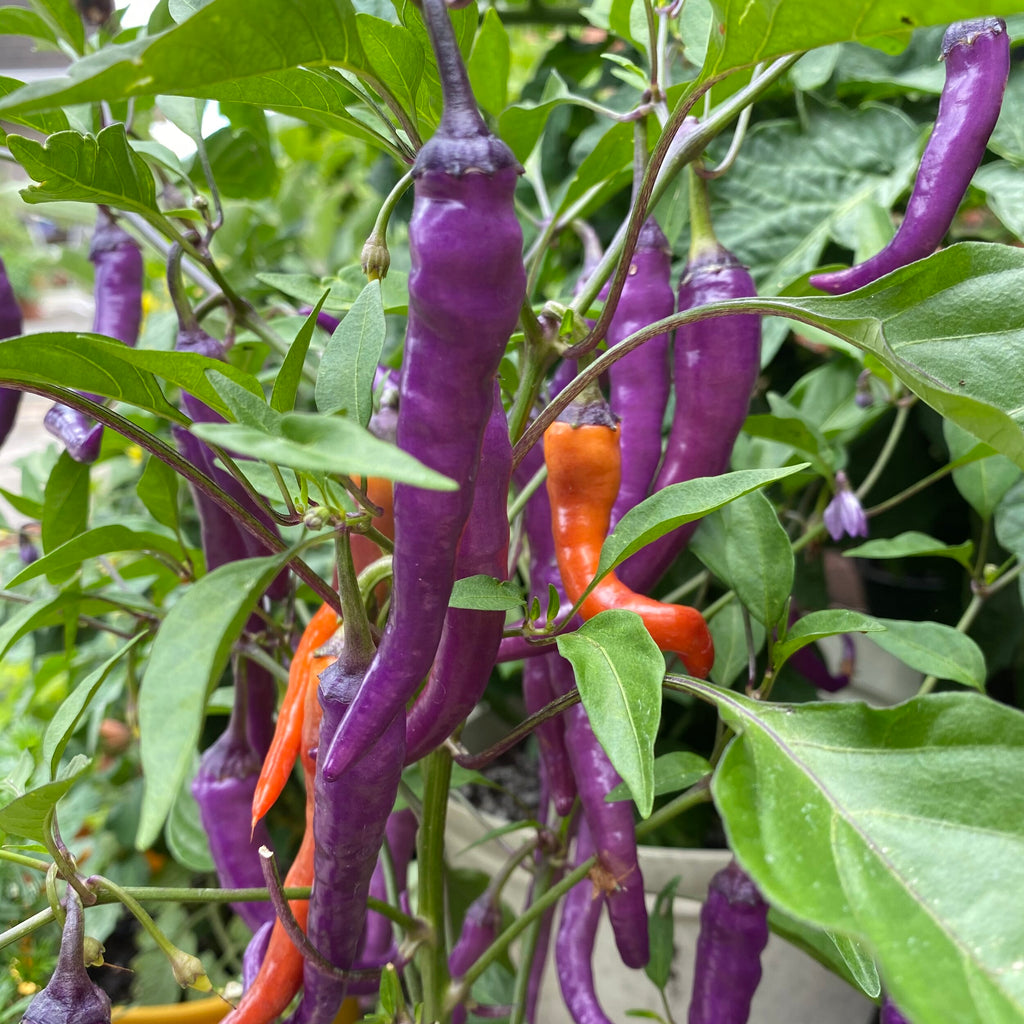 Buena Mulata Pepper
$ 3.00
85 days.  This old heirloom variety traces back to Horace Pippin, an African-American folk artist.
The Buena Mulata Pepper is beautiful ornamental hot pepper that ripens from a vivid violet to orange, then to deep red!
When ripe, the pepper will get to around 6 inches in length and will have a heat level that is similar to a cayenne pepper. The Buena Mulata can be used fresh or dried to give any dish a slight kick!
These peppers have a heat rating about 30,000-50,000 Scoville Units.


Contains approx 15 heirloom seeds
*NEW ARRIVAL* for 2022
Planting Instructions: Seeds should be sown in warm conditions, covered very lightly (depth of ¼ inch) and kept reasonably moist until seedlings emerge. 
Grow in full sun. Great for containers.
Related Products
Lovely colors and flavor
I will grow this again ! Fun to watch the odd color change from purple to light orange then darkening to bright red! Wonderful addition to my Deck Peppers 🌶. Western Maine,USA