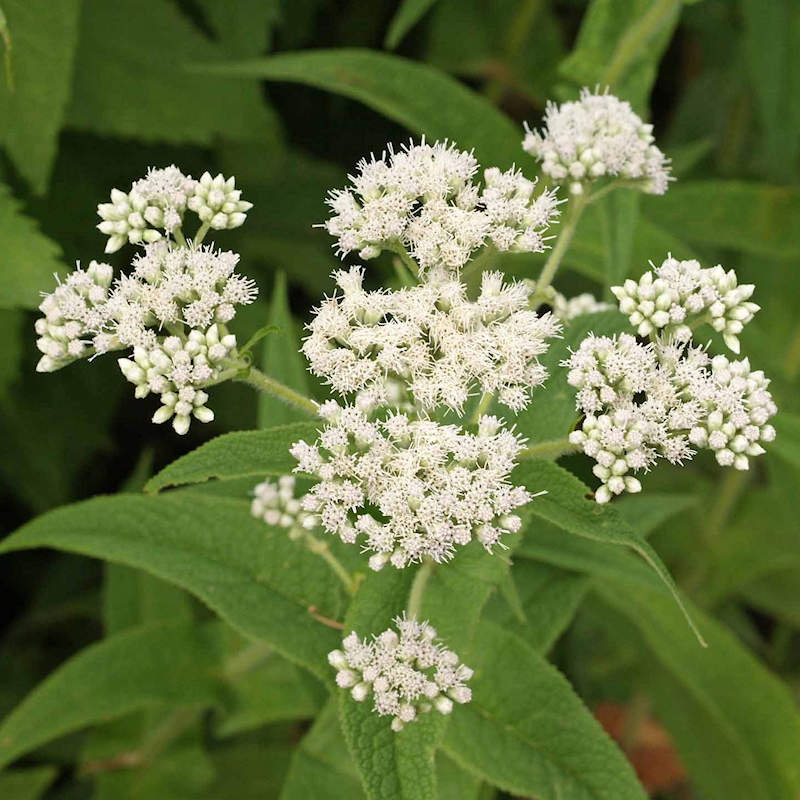 Boneset
$ 3.00
Eupatorium perfoliatum
Known as a healing plant in colonial times.
Native to Southern and Eastern US.  Large and showy, bearing masses of long-lived, white flowers.
Growing in moist conditions, Eupatorium perfoliatum (Boneset) produces flat to roundish heads of white flowers. The stem is covered with long spreading hairs with leaves that are often joined at the base, appearing to surround the stem. Many different insect species are attracted to the flowers as the nectar is relatively easy to access.
Dried leaf and flowering tops, intensely bitter, may be made into a tea or tincture to treat colds and flu.
Contains 30 seeds
NEW ARRIVAL for 2024
Related Products