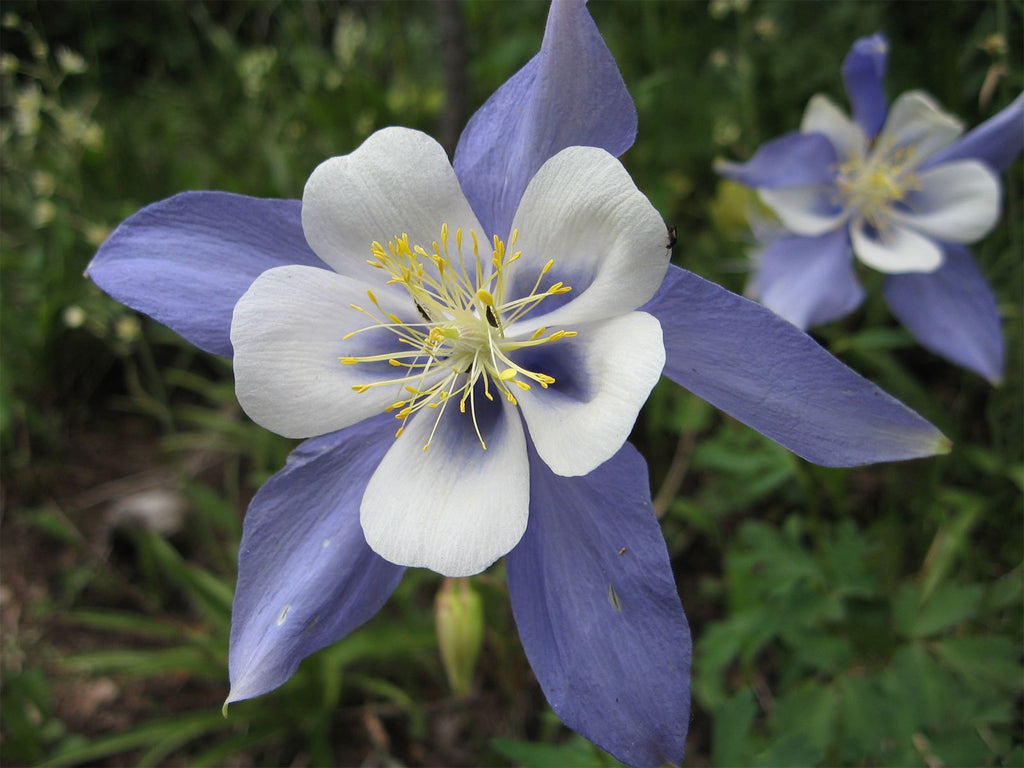 Blue Columbine
$ 2.50
Aquilegia caerulea
Also called "Colorado Blue Columbine" or "Rocky Mountain Blue Columbine"
Blue Columbine is such a beautiful and beloved wildflowers. The plant produces almost fern-like foliage and fantastic blue and white blossoms.
Contains 100 seeds
NEW ARRIVAL for 2023

Planting tips:
Sow Columbine seeds in starter trays indoor 6 - 8 weeks before last expected frost. Press the flower seed into the soil but do not cover it. Light is beneficial to germination.
Or, Columbine flower seed can be directly sown into prepared seed beds with loosened, weed free soil after frost season has passed. Sow the Columbine seed in groups of 3 - 4, and space the seed groups 16 inches apart. Thin to the strongest plant.
Related Products