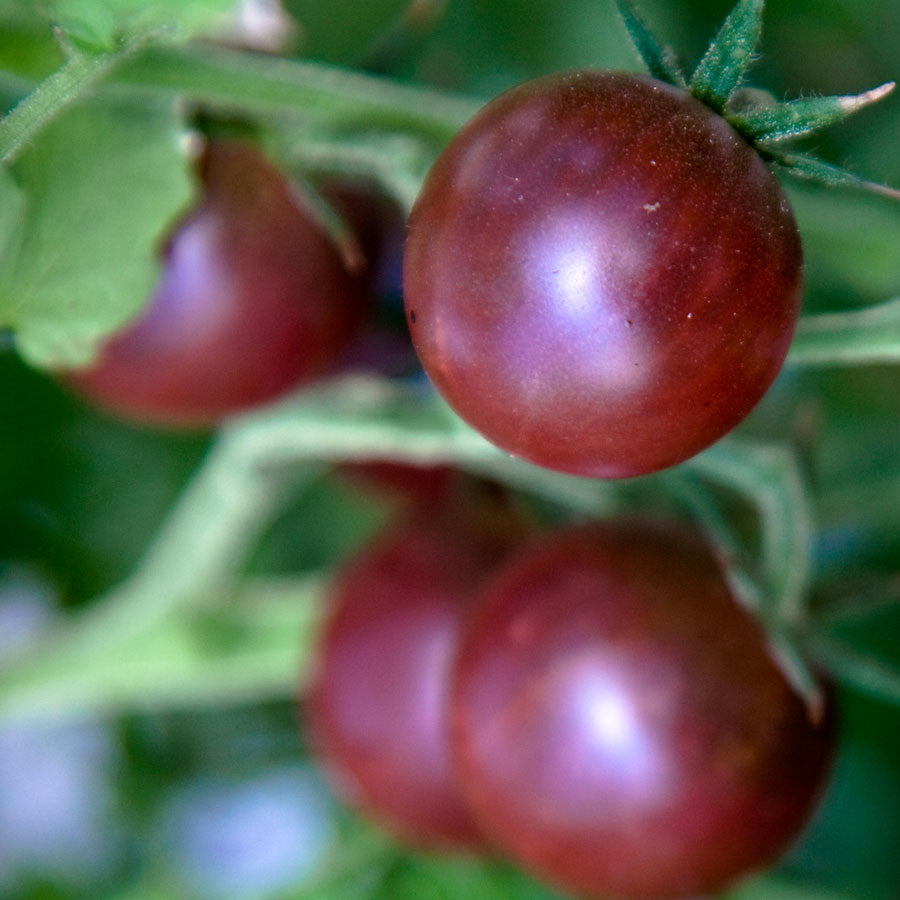 Black Cherry Tomato
$ 2.75
75 days. Indeterminate.  Beautiful black cherries look like large, dusky purple-brown grapes; they have that rich flavor that makes black tomatoes famous. 
Large vines yield very well; very unique and delicious

Contains 15 heirloom seeds
Planting Instructions: To hasten germination, soak seeds for 8 to 24 hours.  Seeds should be sown in warm conditions, covered very lightly (depth of ¼ inch) and kept reasonably moist until seedlings emerge.  Transplant or thin seedlings 13-17 inches apart.
Grow in full sun.  Stake or trellis for support.
Related Products
New to me
This black cherry may be my new favorite. Even when they are not quite ripe, they have a unique flavor, almost like a black cherry, in my opinion.
kids love them!!
We had good germination , they grew fast, and have provided the kids with MANY cherry tomatoes. They are VERY sweet, sweeter than most cherry tomatoes. We are planting more plants next year!!
easy to grow
These seeds germinated and grew quickly. They produced a large amount of tomatoes. The flavor was mild and tasty.
Black cherry tomatoes
A hit with everyone who tries them. Very heavy produced with an excellent flavour. I already have my seeds for next year.