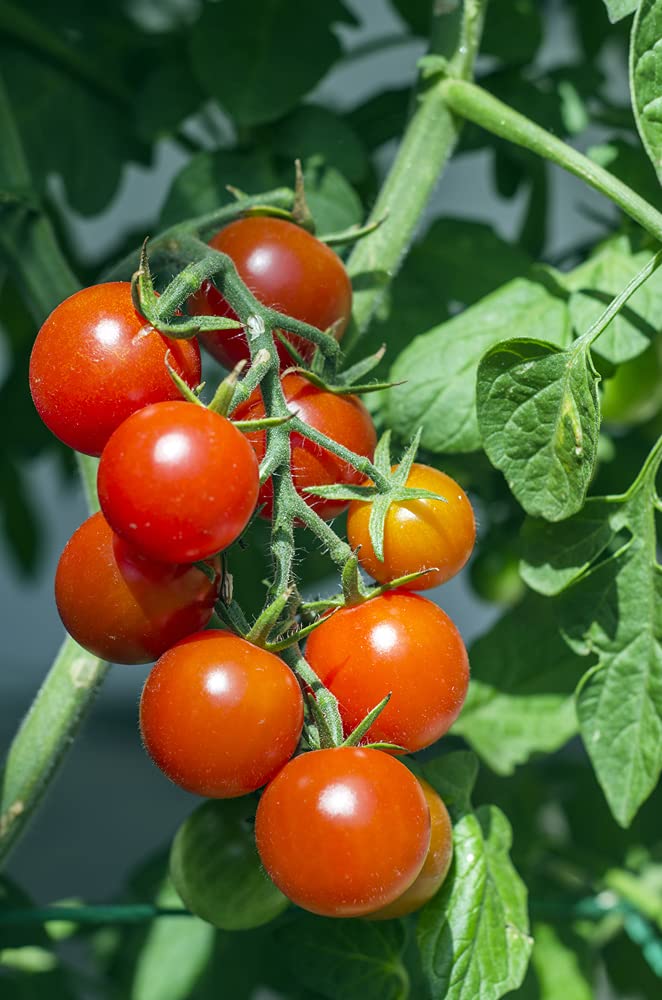 Baxter's Early Bush Tomato
$ 2.75
75-85 days. Determinate. 
An early producing Cherry tomato. 
Baxter's Early Bush tomato grows well in tougher climates and produces tomatoes that store well and are resistant to cracking. Can be grown without cage or stakes, which makes it a very popular choice for home gardens.
Fruit set tolerant of adverse weather conditions. Bushy, determinate habit needs no staking or cages needed.

Contains 15 heirloom seeds
NEW ARRIVAL for 2024

Planting Instructions: To hasten germination, soak seeds for 8 to 24 hours.  Seeds should be sown in warm conditions, covered very lightly (depth of ¼ inch) and kept reasonably moist until seedlings emerge.  Transplant or thin seedlings 13-17 inches apart.
Grow in full sun.  Stake or trellis for support.
Related Products