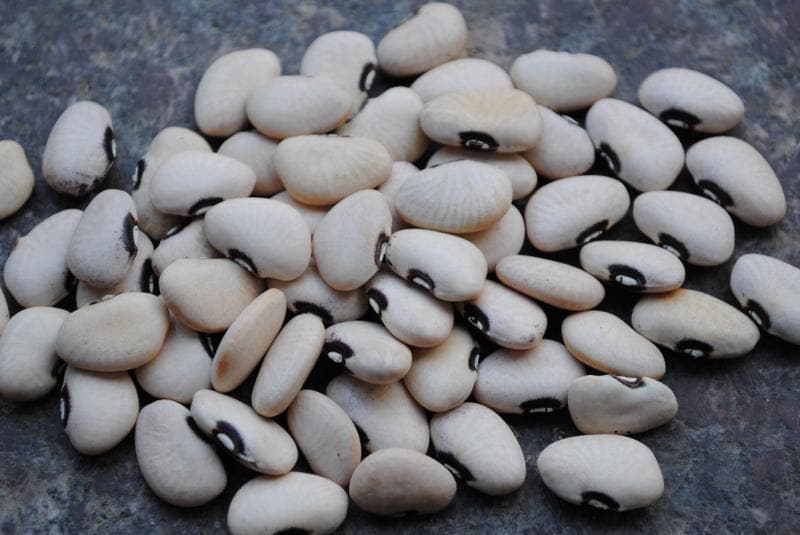 Alabama Black Eye Pole Lima Bean
$ 2.50
85 days. Phaseolus lunatus
Often referred to as a Butterbean.
Tall, vigorous plants, 3-4 small creamy white seeds per pod. Unusually for a lima, seeds have a small black eye! Good flavor, cooked seeds are rosy beige.

Contains 15 heirloom seeds
Related Products
High yield, Heat Tolerant
This bean plant produced early on long vines, and continued producing through the hot, humid summer, and still kept pumping beans out through cool Christmas. My fav lima-type bean. Tender and creamy. I am in Central Alabama.