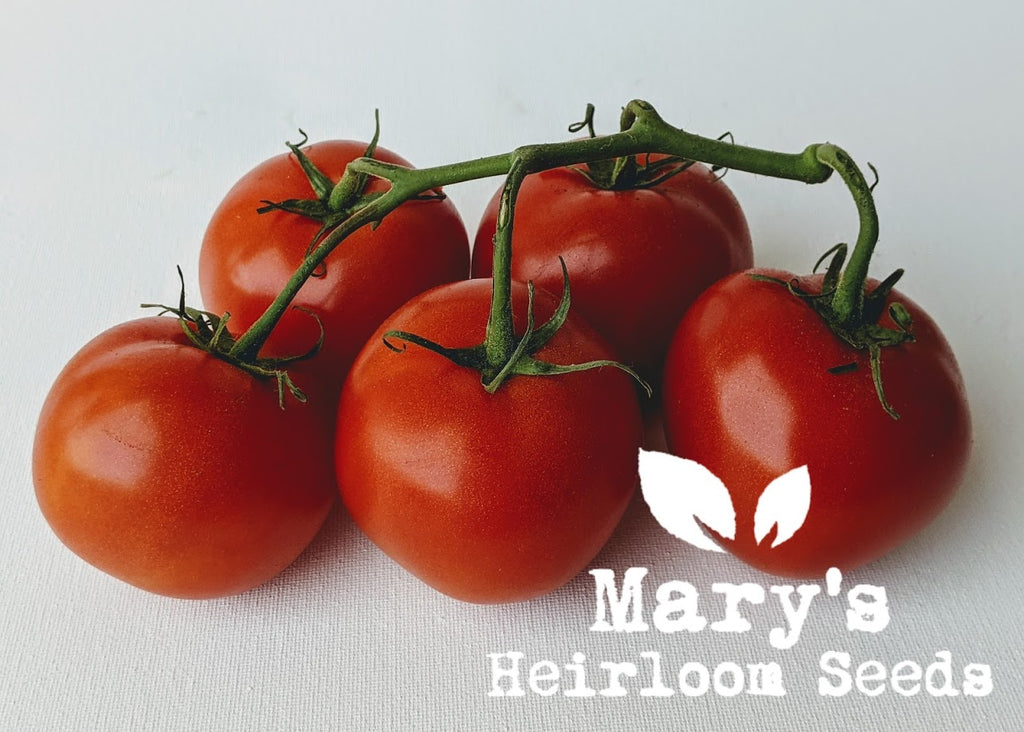 Ace 55 Tomato
$ 2.50
75-85 days. Determinate.  Ace is a vigorous med-large tomato plant that produces red, thick-walled tomatoes.  Fruits are 5-6" in diameter and weigh about 7 oz.  This tomato was bred for the market so it resists cracking, bruising and bursting.


If you can this tomato you will need to pressure cook it due to the low acid content.

Contains 25 heirloom seeds
Planting Instructions: Seeds should be sown in warm conditions, covered very lightly (depth of ¼ inch) and kept reasonably moist until seedlings emerge. 
Transplant or thin seedlings 13-17 inches apart.
Grow in full sun.  Stake or cage for support.
Related Products
One of my go-to's
I have grown Ace 55 two years in a row and I have yet to be disappointed. They have great flavor and as the description says, they do not crack!