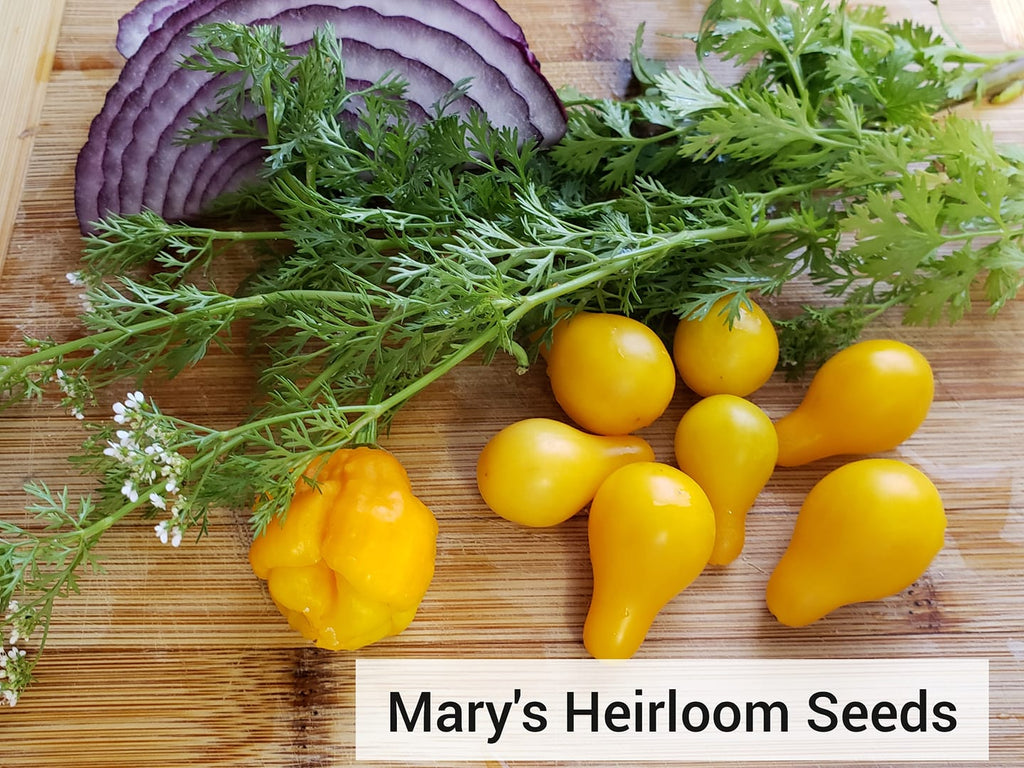 Fermented Pepper Salsa Garden Combo Pack
$ 10.00
We recently made fermented peppers to make salsa and it was AMAZING!

Make wonderful homemade salsa fresh from the garden! All individually packaged seeds.
Includes One packet of each:
   -Yellow Scotch Bonnet Pepper
   -Yellow Pear Tomato
   -Red Burgundy Onion
   -Cilantro
 *NEW ARRIVAL* for 2021

We LOVE this salsa so much that we made a few videos...
Here's the recipe!
Related Products