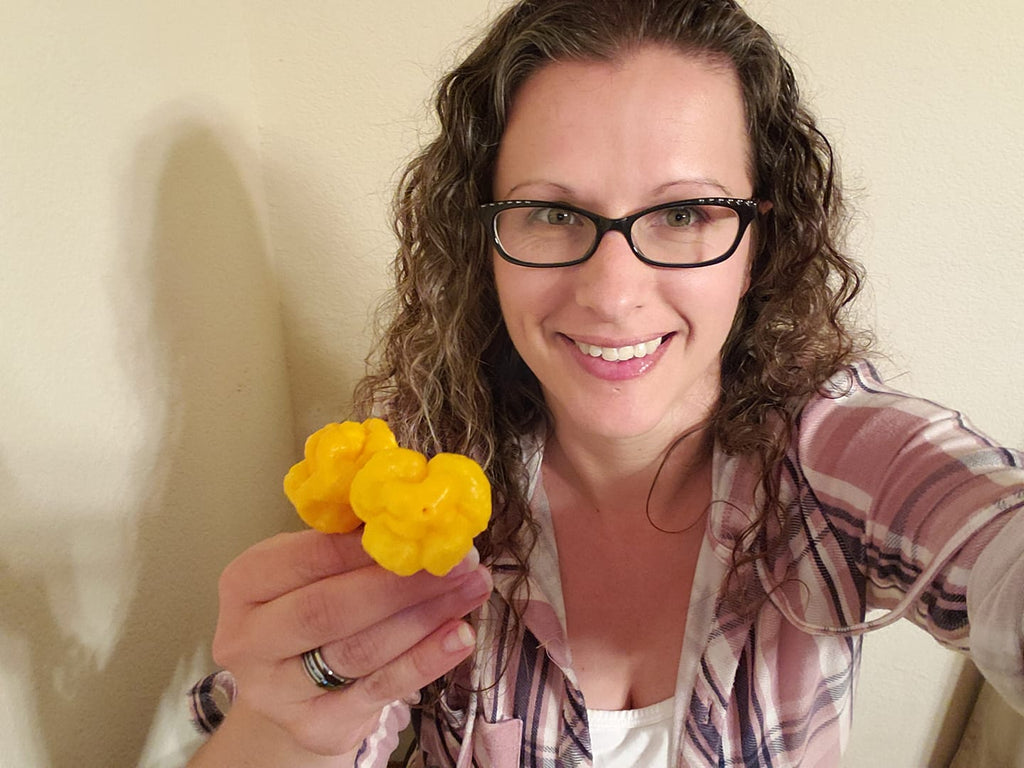 Yellow Scotch Bonnet
$ 2.75
80-100 days. Scotch Bonnets, also called Jamaican peppers, score right next to Habaneros in terms of heat. These small, thin skinned, peppers are shaped like a patty pan squash and grow to about 3/4" long and 1-1/2" wide. This is a favorite pepper for Caribbean cuisine, making hot sauce, and for drying.
Grow in full sun. Great for containers.
Did You Know? Scotch Bonnets get their name because their shape resembles a Tam O' Shanter hat.
Soil Temperature: 75-85°F
Planting Depth: 1/4"
Germination: 14-28 Days
Height At Maturity: 48"
Days to Maturity: 75-100 Days
Sun/Shade: Full Sun
Spacing After Thinning: 12"-24"
Contains approx 10 heirloom seeds
Related Products
The most vibrant yellow for a scotch bonnet
I started these a little early in the season so I can get you know a large Plant but what little did I realize that this is a very vigorous and aggressive growing pepper I've bought starts of scotch bonnets and they did not perform anywhere near what I got from Mary thank you again I will be ordering some more
Great Seeds
I planted late in the season and still got peppers out of the plant I had. Seeds were reliable and gave me a healthy plant! :)