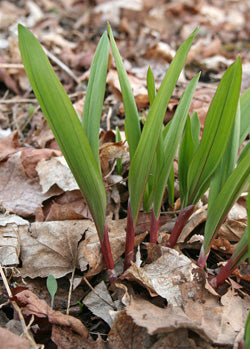 Wild Leek, Ramp
$ 3.50
Ramps, Allium tricoccum, also known as wild leeks, are native to the eastern North American mountains. Member of the onion family (Alliaceae). Both the white root and the broad green leaves are edible.

From successful seed germination to ramp harvest can be 5-7 years.
This species (in seed) may be difficult and/or slow to germinate and grow to maturity.

Contains approx. 20 heirloom seeds
Related Products