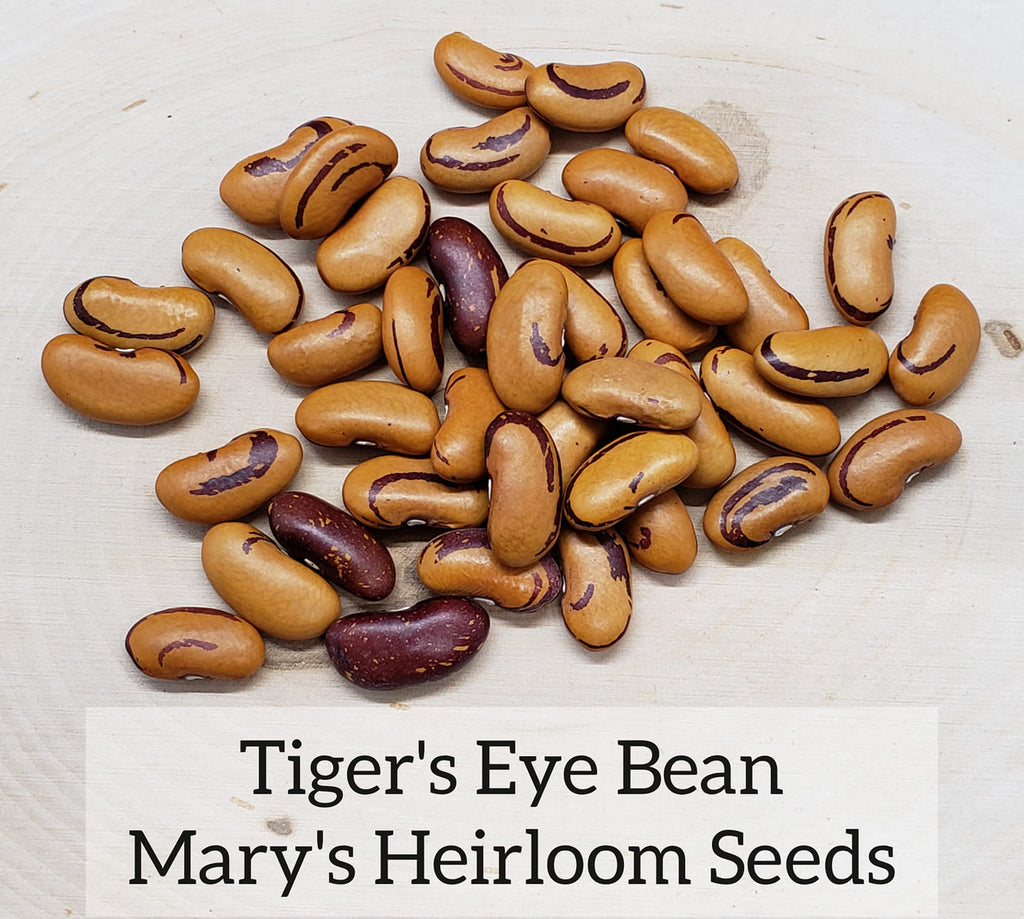 Tiger's Eye Bean
$ 2.75
60 days for fresh shell bean - 80 days for dry bean.
Bush Bean
Also known as "pepa de zapallo"
This dry bean has a wonderful rich flavor and smooth texture. The skins are very tender and disappear when cooked making them great for refried beans or chili. Can be used as a fresh shell bean.
Originally from Chile or Argentina. 

Contains 20 heirloom seeds
Related Products
The Eye of the Tiger
I bought these bean seeds just because I thought they were so interesting and artistic looking. I have to grow everything in pots on my deck so I only planted a few of these in a large pot. I picked some for eating (yums) and am letting the others dry out. I plan to keep the seeds in a little jar, just to look at!
multi purpose
1/2 runner bean easy to grow. very good taste .
ham and beans, refried beans chili soup etc