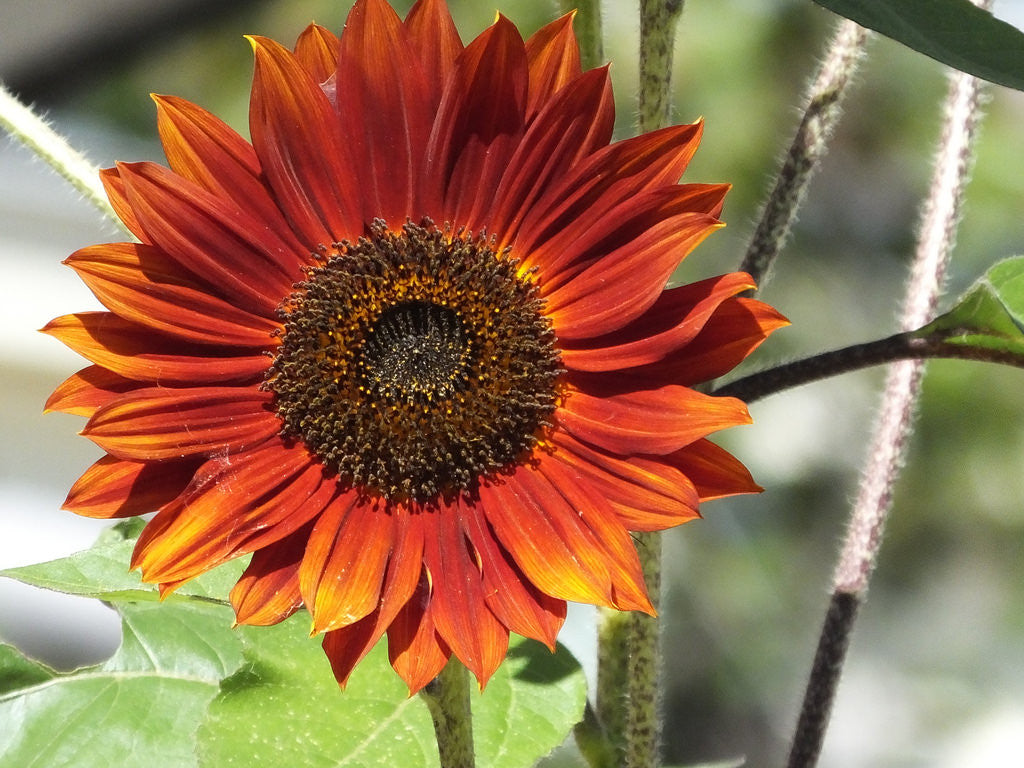 Sunflower, Red Sun
$ 2.00
90 days. Stunning crimson red sunflower with 5" blooms. 
Red Sun grows 5'-6' with Amazing colors especially next to yellow sunflowers in your garden!  Red to red-orange single flowers are highlighted with a hint of yellow around the centers. Blooms over a very long season, attracting bees and butterflies. Later, the tiny seeds attract birds.
Red Sun sunflower makes the perfect cut flower. 

Contains 20 seeds
Related Products