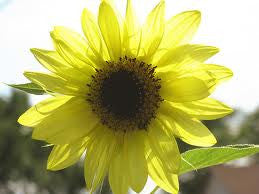 Sunflower, Lemon Queen
$ 2.00
Branching sunflower variety with lemon yellow petals and dark centers. Long-blooming season. 

Plant seed 6 apart and 1/2" deep after spring frost. Thin to 1' apart when plants reach 2" tall.  Attracts bees and butterflies.

Contains 20  seeds
Related Products
Love these!
I've planted these a few summers in a row now & enjoy them very much!