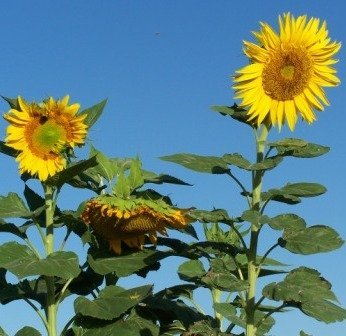 Skyscraper Sunflower
$ 2.00
This sunflower is so tall you will need a big ladder to reach it and even then you won't be able to reach the top!
Grows up to 12 feet tall!  The yellow flowers are giant at 14" across.
Can have single heads or have as many as 30 per stalk.
Heat and drought tolerant with Large, edible seed.  Bee-friendly and great for pollinators

Contains 20 seeds
Related Products