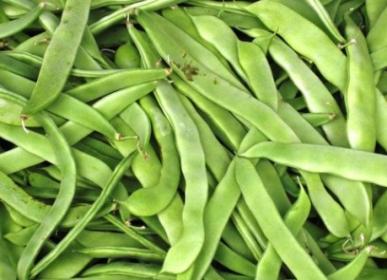 Roma ll Bush Beans
$ 2.75
60 days.  Roma II is a bush type bean plant that produces high yields of flavorful Italian green beans.

Produces a heavy crop of stringless, flat green pods, 4 1/2" long.  Upright plants are easy to harvest and don't require staking.

The pods are also flavorful when grilled and sautéed.  A great all-around bean for canning, freezing or eating fresh. Can be grown as a snap bean or dry bean.

Contains 25 heirloom seeds
Related Products
Great Plant!
I planted 10 of these just for fun, and all 10 germinated and have taken off. Super easy to grow, I didn't stake them, producing a ton of pods!