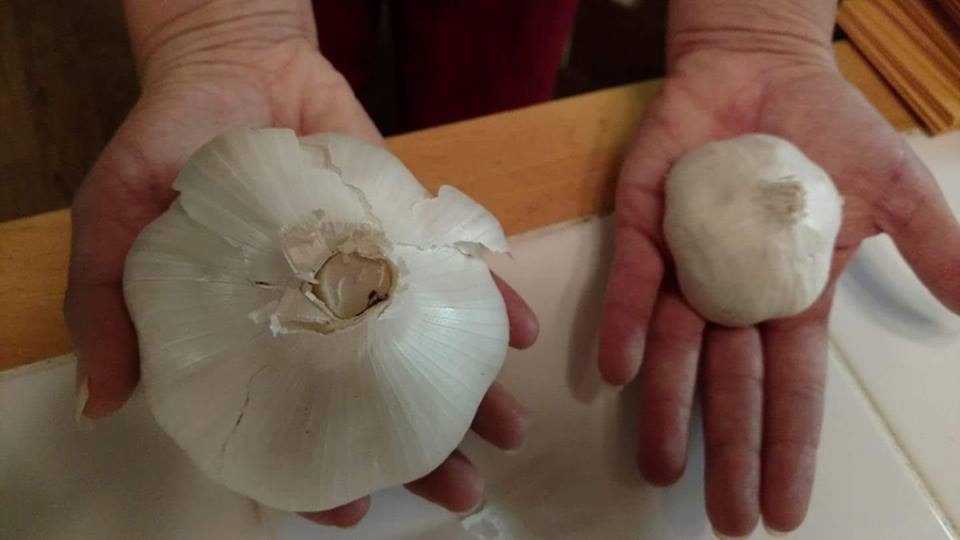 Elephant Garlic
$ 19.95
Pictured is Elephant Garlic (left) compared to California Early White Garlic (right)
They call it Elephant because it gets so big! It looks, smells, and tastes like garlic but it's actually a member of the leek family. Cure for 30 days before using, or it will be bitter.
Raw flavor is like an intense green onion with a garlic taste, but we recommend using this cooked, not raw.
Delicious in chicken dishes, or as an onion or leek substitute in soups or stews.
A great keeper, storing up to a year.
Grows best where winters aren't too severe. When raised in optimal conditions, this monster can be 4" across or larger.
 Please purchase additional items in a separate order. 

 

All orders containing SEED GARLIC will ship TOGETHER on/after October 5th depending on your order status.
Related Products
Great Garlic
This stuff is awesome! I planted last October and just harvested this week. Huge huge garlic that smells awesome, super easy to grow . We even had way below temps last winter and i thought all was lost but it came back strong!