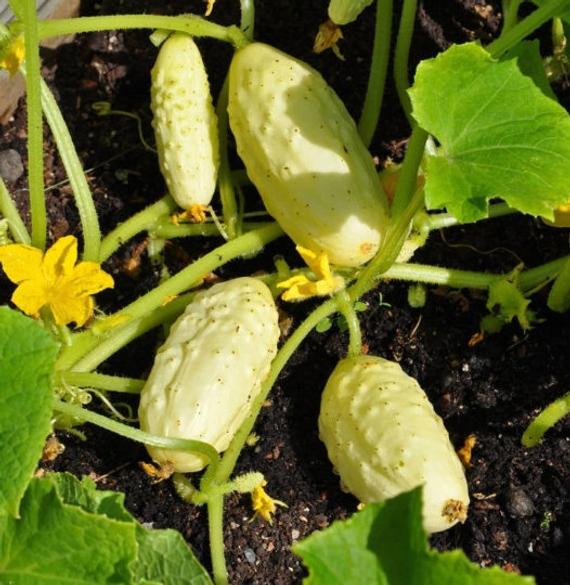 Miniature White Cucumber
$ 2.50
50-55 days.  Best eaten when fruits are less than 3" long. Mild sweet flavor, no need to peel.

Production is high and begins very early on. Almost-bush plants that seldom run over three feet make great container plants.
Excellent for container gardening

Contains 25 heirloom seeds
*NEW ARRIVAL FOR 2021*
Related Products
Productive!
Productive and delicious in Southwestern MT.