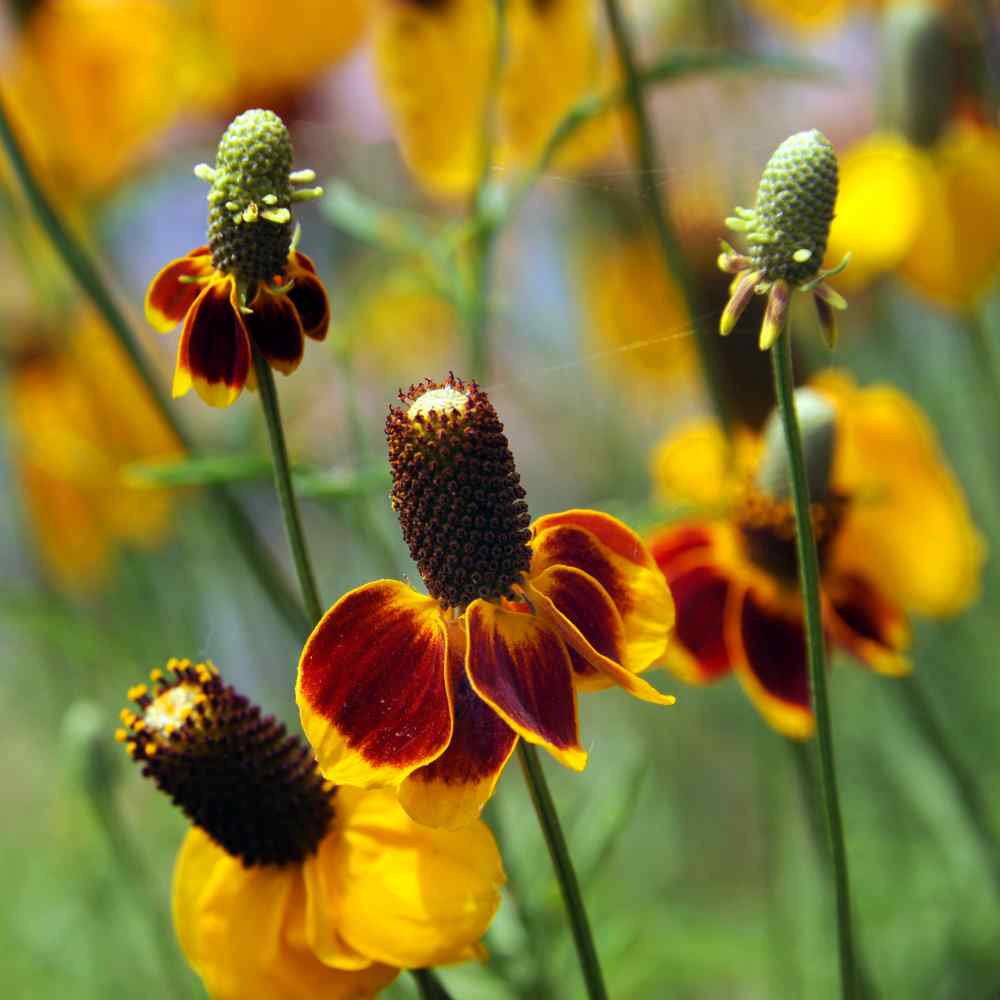 Mexican Hat Flower
$ 2.50
Ratibida columnifera
Mexican Hat is the mahogany-red colored form of Prairie Coneflower that blooms from mid-summer into fall. A good naturalizing wildflower, it attracts bees and butterflies. Drought resistant/drought tolerant plant.
Short-lived perennial flower.
This native wildflower will reach 3′ tall and produce red and yellow blooms for up to two months.
Mexican Hat (Ratibida columnifera) is part of the prairie coneflower group, and in the aster family.
Contains approx. 100 heirloom seeds

Tip:  Coneflowers enjoy a sunny location with fertile soil. If your soil isn't particularly fertile, work in a little compost and supplement with a good organic fertilizer. Well-drained soil is a must.
Related Products