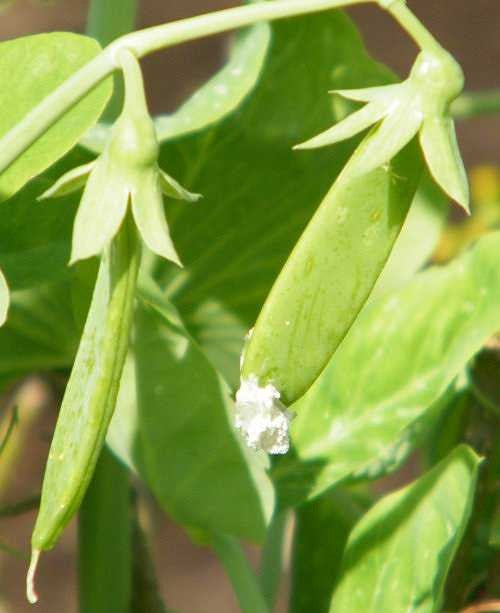 Mammoth Melting Snow Pea
$ 2.50
70 days. 
Sweet, sugary and tender this edible pod snow pea has made its place in home gardens for many years.   Wilt resistant vines can grow 5' tall and bear heavy yields.  These pea pods are some of the biggest at 4-5" and making an excellent addition to stir fry.  Big white flowers are a bonus as they quickly turn into tasty peas.  This pea has been so successful it has been considered a commercial variety for generations.

Contains 25 heirloom seeds
Related Products
Great Snow Pea
We got a great harvest of those this year. They were delicious. I am putting in a fall crop that hopefully will do as well!!
Fantastic Snow Peas.
These have done amazingly well this year. Have harvested a ton and they are so good in a stir fry or just fried up in butter!!
My favorite Snow Pea
I love Mammoth Melting Snow Peas at virtually all stages of their development. They are highly productive. When harvested small (<1-3") they are great in stir fry's or salads. Even the larger ones are great in stir fry dishes. If you let them mature and form peas, well, in the early stages the pods are still great but in the later stages only the shelled peas are tasty. They are very easy to grow but do need a short trellis or pea fence to keep them from getting all tangled and messy and hiding their bounty. I use 4"x4" welded wire panels wired to T-posts to hold the panels upright. Works great.