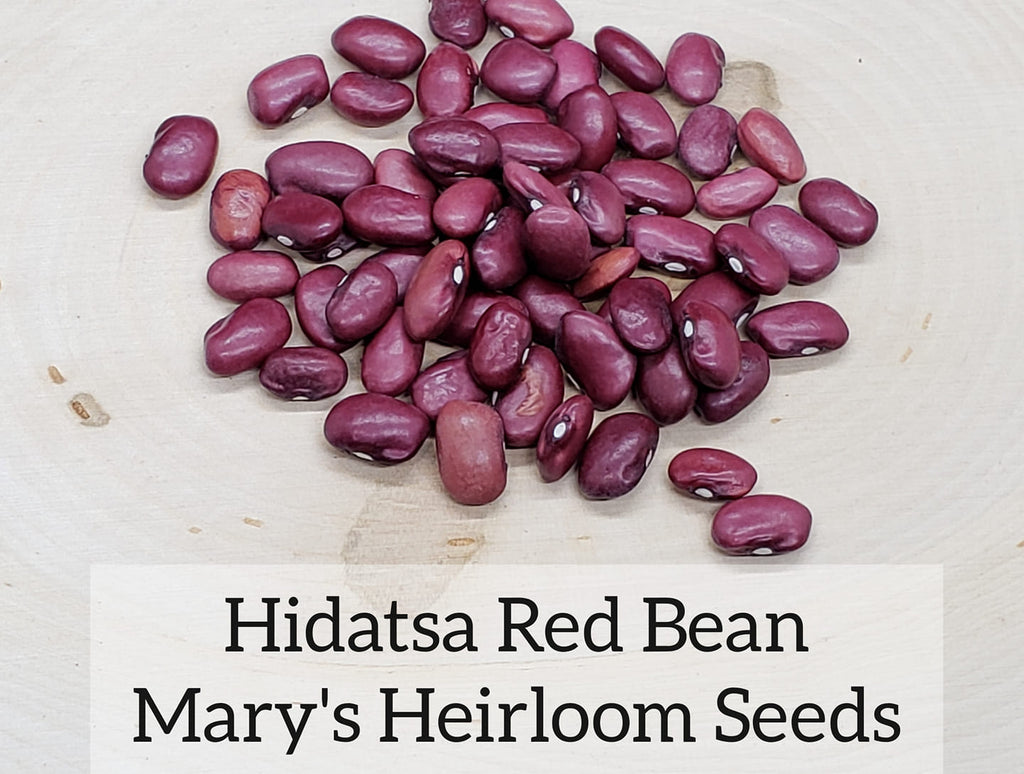 Hidatsa Red Bean
$ 2.95
80-100 days for dry beans.  Bush Bean
Semi-vining, this productive bush plant will climb to three feet if given support. Produces dark red, beans very similar to the kidney bean, for use in chili, refried beans, and humus.
Also called Hidatsa Indian Red, this variety was originally grown by the Hidatsa tribe in the Missouri River Valley of North Dakota


Contains 25 heirloom seeds
*NEW ARRIVAL* for 2021
Related Products
Best dry bean harvest of the year.
Sprouted during a semi flood of a spring and survived the drought of summer.
While the plants didn't get very big and produced ironically the same number of viable seeds as I bought. Given this year's circumstances it's my best bean! Will be ordering more for next year.