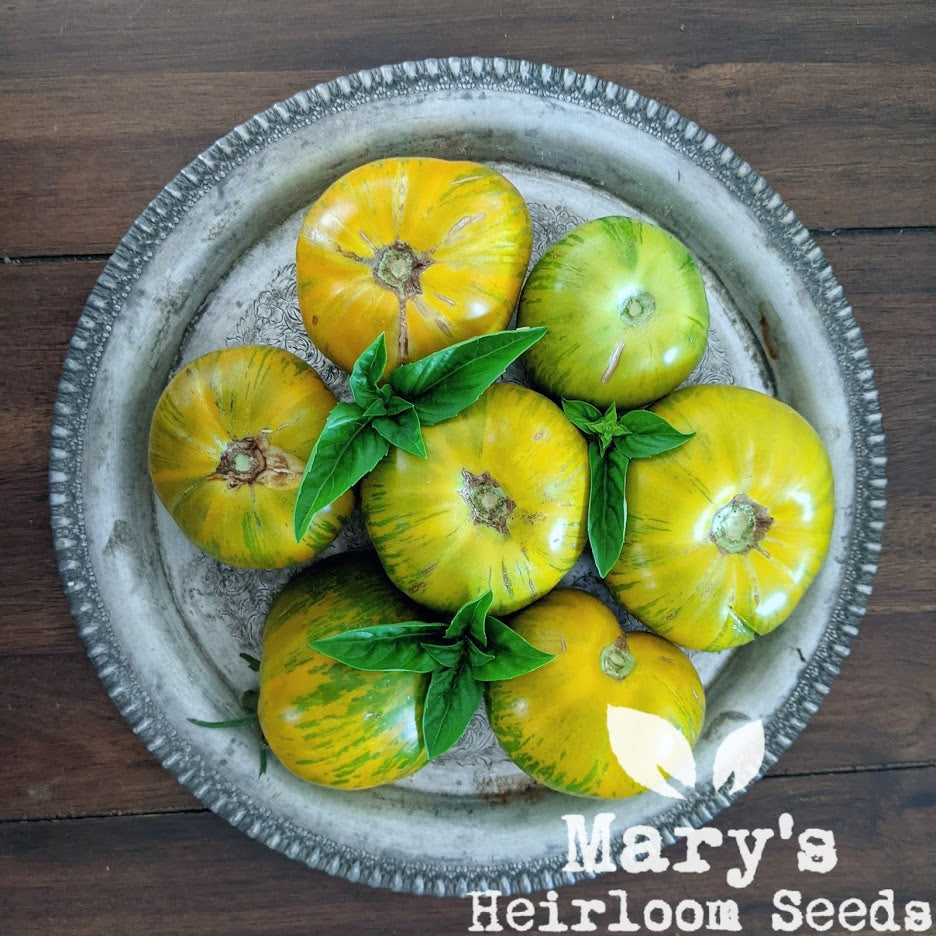 Green Zebra Tomato
$ 2.75
75 days.  Indeterminate. Beautiful chartreuse with deep lime-green stripes, very attractive. Flesh is bright green and very rich tasting, sweet with a little bite to it.
A favorite tomato of many high class chefs, specialty markets, and home gardeners. Around 3 ounces each and Yield is excellent.


Contains 25 heirloom seeds
Related Products
One of my Favorites!!!
These tomatoes are so easy to grow! They're juicy and a nice, colorful addition to Caprese Salad