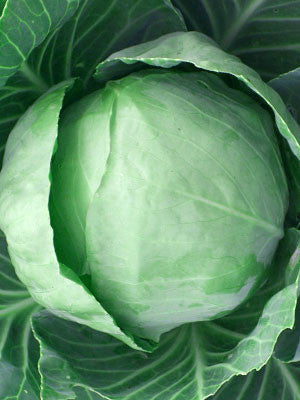 Early Round Dutch Cabbage
$ 2.50
75 days.  Also called "Round Dutch Cabbage"
Early round Dutch has solid uniform, oval heads that weigh 2-5 lbs.  Small, short-stemmed, short core, good wrapper leaves and slow to bolt.  "A Southern favorite." 
Excellent flavor, crinkled dark blue-green, cup-shaped leaves.  A good variety, well suited for early market.
Contains approx 100 heirloom seeds
Related Products
Delicious!
This was my first cabbage I ever grew and as a beginner gardener I can say it was easy to grow. We just had the first head that was ready to harvest & it was fantastic! The flavor and crunch were way better than store bought. Can't wait for the rest to be ready. :)