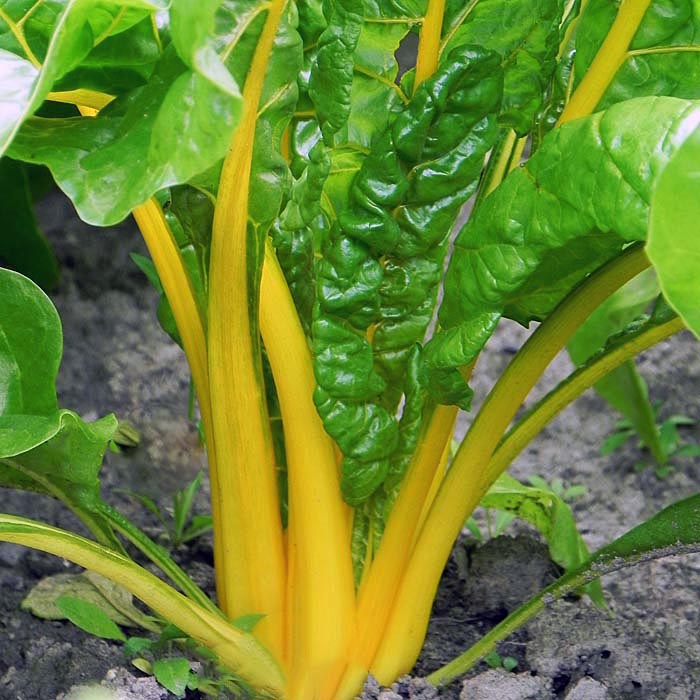 Canary Yellow Swiss Chard
$ 3.00
60 days. This
 Swiss chard produces a stunning canary yellow stem that deeply contrasts with its sea green leaves held above.  Produces large leaves and Very productive. 
Delicious stir fried or as steamed greens. 
Good spinach substitute.  Swiss Chard stalks can be eaten like celery.
Excellent market garden type for the color and flavor.

Contains 80 heirloom seeds
Related Products
Yellow Swiss Chard
Bought Mary's yellow swiss chard seeds last year. Had the most gorgeously full and delicious swiss chard ever! My neighbor,also a long time gardener, loved it too and asked for more.