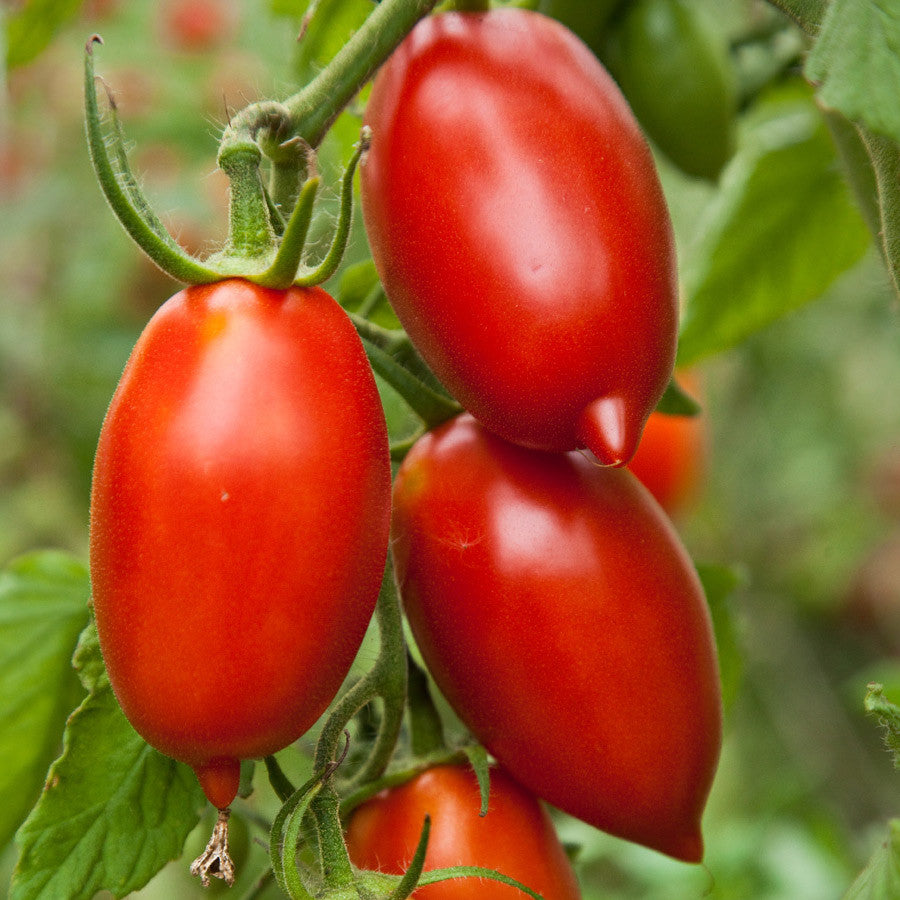 Amish Paste Tomato
$ 3.00
80 days. (Indeterminate) One of the largest sauce tomatoes we offer, produces a sauce with a superior flavor. Coreless, top-shaped fruits often weigh as much as 12 oz. Tall plants, heavy yields. Despite the name 'Amish Paste,' the juicy fruits are best suited to making sauce

Contains 25 heirloom seeds
Related Products
Amazing!
We started 3 packages of seeds in a kiddie pool and almost every seed germinated! We have 104 tomato plants!! They are all starting to flower now and we're very excited since we'll be making our own tomato paste, spaghetti sauce, ketchup and bbq sauce with them. Definitely recommend and will be ordering more to stock up on.
Excellent tomatoe paste
These Amish Paste Tomatoes turned out really nice. The plant does take some time to get it's height and get going. I planted 3 and only 1 has gotten huge and putting out. The other 2 aren't as big but still putting out about a couple handfuls. The tomatoes aren't as big but they're packed with flavor. I used about 3 of these tomatoes to make tomato paste to take on a trip and added it to a pot of beans and was surprised how good those beans came out with just 3 of those little tomatoes. A little goes a long way with these babies. So I will be canning tomato paste in 4 oz jars. They're very meaty and little water. My first harvest of all 3 plants was 3 lbs and still have more coming in. I live up North 2 hours away from Canada for all you Northerners.
Great sauce tomato
These plants take a bit to acclimate to your specific area and climate. Save some seeds at the end of the year for next years crop. This year I had to buy more seed to *freshen* up my seed. I just mixed the two together to plant. So far, I am getting some really nice plants, they get tall so be ready to stake or tie up. We use the *french weave* concept to have the vines stand up. Sometimes actually having to another stake in next to a tomato that has grown wildly tall. The fruits resemble a Roma. The flesh is firm with a lot of meat, not so much water.The taste is real good, not to sweet or too bitter, just right for sauce. THere are few seeds, so when I save seed, I put aside about 5 tomatoes(for me, you may want more), let them over ripe while keeping them safe from intruders. The plant itself produces loads of tomatoes, often ripening at different times. So what I learned from my mom, is to wash, core and freeze, until you have enough for your canning pleasure. My freezer gets overflowing with bags of tomatoes. I would definitely recommend this type of tomato to anyone