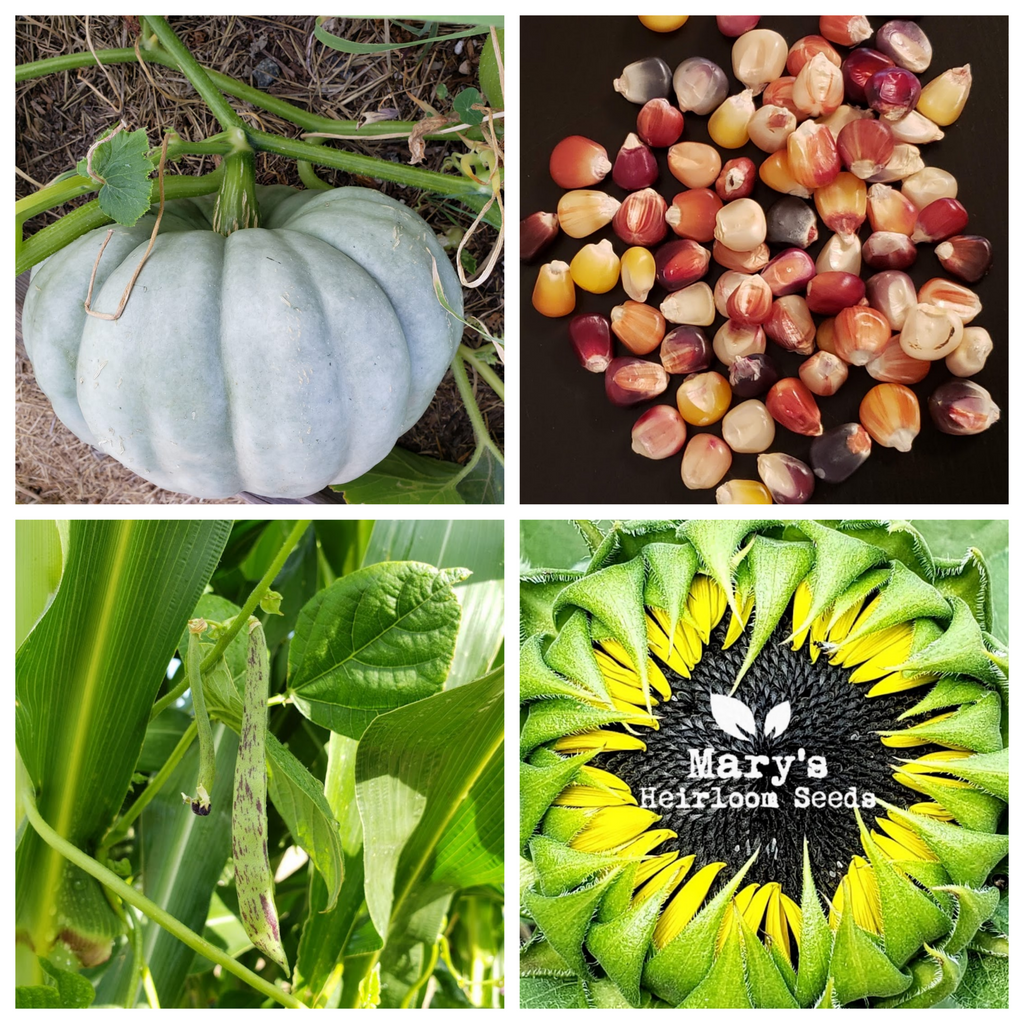 3 Sisters Garden Seed Combo Pack
$ 10.00
Have you heard of or used the 3 Sisters Garden method?

From Growing The 3 Sisters:
The Three Sisters method of growing is one of many ways to use Companion Planting in your garden.  This method was used by Native Americans and taught to early colonial settlers.
This seed combo pack include 4 varieties of individually packaged seeds. All of our seed envelopes are compostable.
Jarrahdale Pumpkin
Rainbow Indian Corn
Rattlesnake Pole Bean
Hopi Black Dye Sunflower
NEW ARRIVAL for 2023
The Three Sisters method is a combination of 3 plants working together:
BEANS: Legumes can deposit nitrogen into the soil from air, in a form that plants can use.  Plant POLE beans and the corn stalks are a great support
CORN: Creates a support system for pole beans and attracts pollinators (see our video).  Plant your favorite sweet corn or popcorn varieties
SQUASH: Both summer and winter squash will work and will shade the soil to provide a healthy growing environment.
Additional companion varieties for a Three Sisters garden include Sunflowers, bee balm, nasturtium and basil.
Related Products