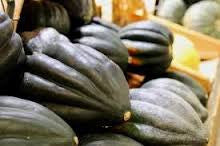 Ebony Acorn Squash
$ 2.00
90 days.  Ebony Acorn is a delicious dark acorn type squash that is early and second only in flavor to Hubbard.  It is adapted for use all over the United States.
Prolific 8' vines produce 1.5-2# fruits that have thick walls and a small seed cavity. 
The flesh is deep-orange, fine-textured, tender, dry and sweet. 
More productive and larger-fruited than table queen.  Does well in poor soil conditions.
Stores well.  Excellent for home or market. 

Contains 15 heirloom seeds
Related Products