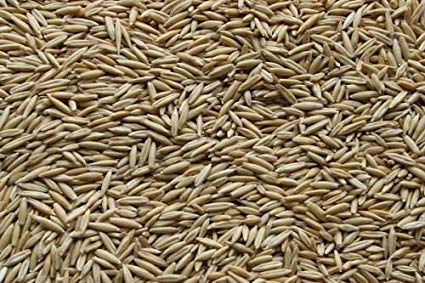 Oat Seeds - Bulk
$ 6.50
Whole oats have the hull on and are a great choice for sprouting, animal feed and oat grass.
These oats have the hull intact and as such aren't a great choice for food purposes, but are a great choice as sprouting seeds.


The recommended planting rate for oats planted for grain is approx 60 pounds per acre.
1 pound of Whole Oat seeds should cover approx 726 square feet.

As a cover crop, some suggest to plant 1 pound per 250 square feet.
*NEW ARRIVAL for 2022*
Related Products