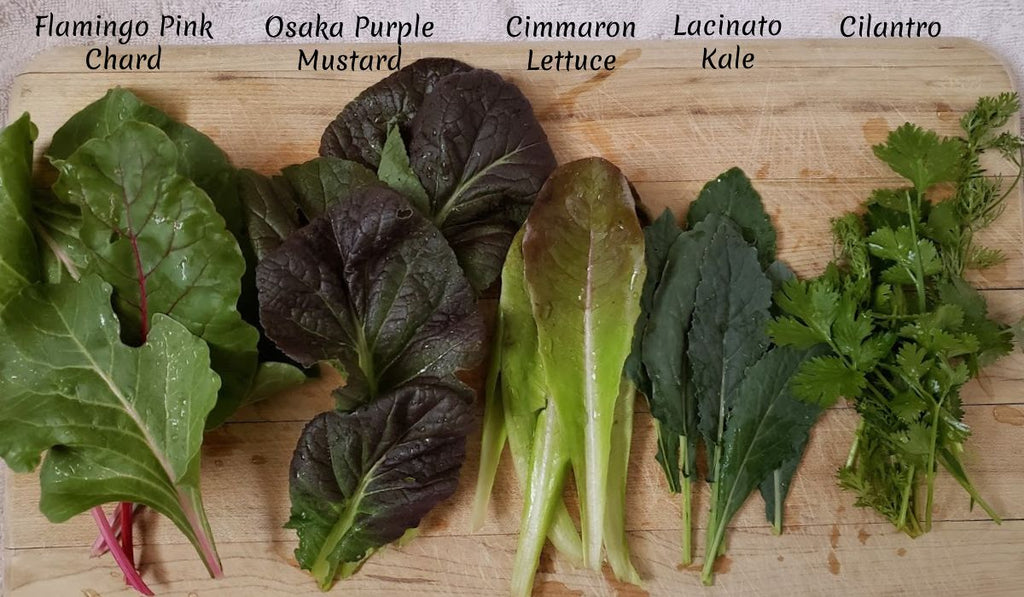 Mary's Salad Greens Combo Pack
$ 11.50 $ 12.50
Includes one pack of the following varieties:

-Flamingo Pink Swiss Chard
-Osaka Purple Mustard
-Cimmaron Red Lettuce
-Lacinato Kale
-Cilantro

Easy to grow and delicious to eat!
Related Products
Great crop!
I never grew this group of vegetables before and they all came up great! We had Kale well past the normal growing season. The cilantro was wonderful in my salsa recipe. First time I tried the Cimmaron red lettuce and it made a nice salad. Very pleased with this set.