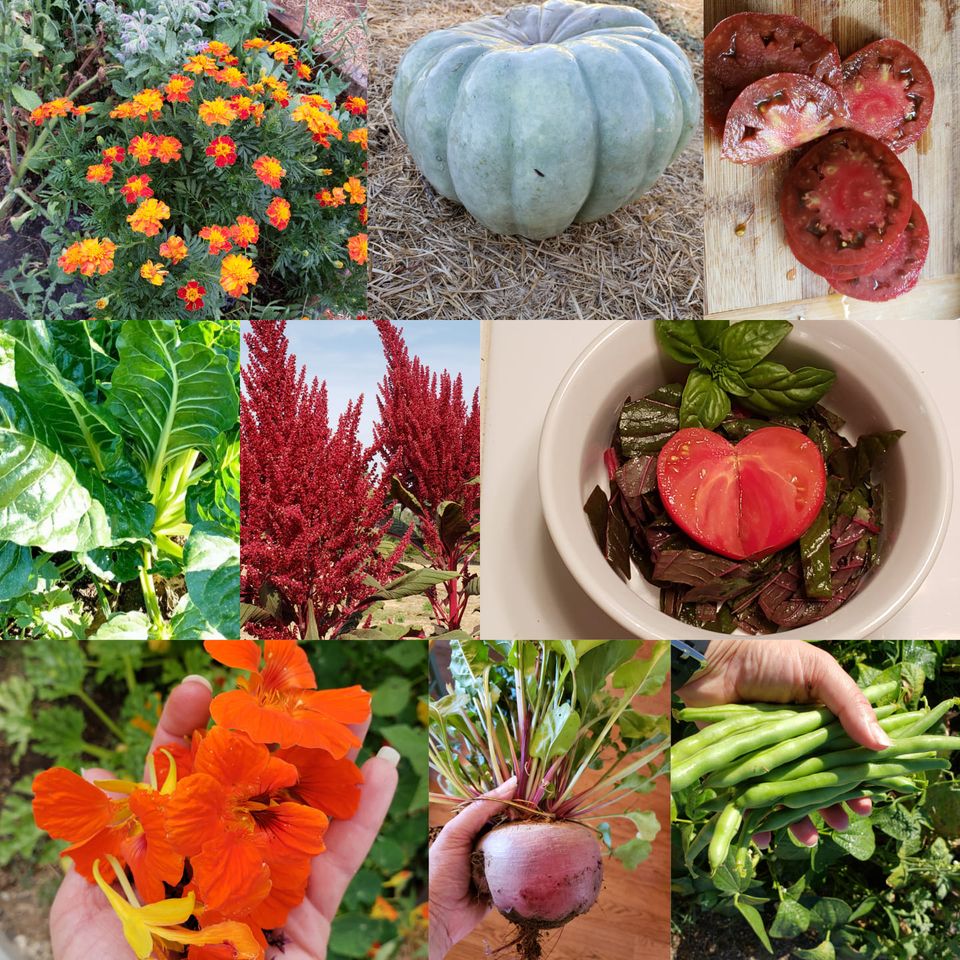 Homestead Seed Collection
$ 207.00 $ 217.00
**NEW ARRIVAL for 2021**
We have been asked on numerous occasions to create a seed vault or "survival collection."  Our answer was the Back to Basics Homestead Pack with 44 seed packs.
This new seed combo pack contains 88 seed packs!  All seeds are heirloom, open-pollinated, non-hybrid & non-gmo.
Includes One packet of each:
Summer Bibb
Cimmaron Red Romaine
Fordhook Swiss Chard
Bloomsdale Spinach
NJ Cabbage
Pak Choy Cabbage
Vates Kale
Japanese Red Giant Mustard
Morris Heading Collards
Blue Lake Bush Bean
Blue Lake Pole Bean
Kentucky Wonder Pole Bean
Contender Bean
Gold Rush yellow wax bean
Pinto Bean
Ruby Queen Red Beet
Mammoth Beet
Chantenay Red Core Carrot
Tendersweet Carrot
Boston Pickling Cucumber
Marketmore Cucumber
Black Beauty Eggplant
Long Purple Eggplant
American Flag Leek
Yellow Sweet Spanish Onion
Southport Red Globe Onion
California Black Eye Pea
Oregon Sugar Pod
Sugar Snap Pea
Ancho Poblano Pepper
Cayenne Pepper
Hungarian Yellow Wax Pepper
Cal Wonder Bell
Ace 55
Cherokee Purple Tomato
Green Zebra Tomato
Red Cherry Tomato
Roma Tomato
Rutgers Tomato
Clemson Spineless Okra
Early Purple Sprouting Broccoli
Waltham 29 Broccoli
Champion Radish
French Breakfast Radish
Lady Slipper Radish
Black Beauty Zucchini
Golden Crookneck Zucchini
Delicata Squash
Spaghetti Squash
Table Queen Acorn Squash
Hubbard Blue Squash
Jarrahdale Pumpkin
Sugar Pie Pumpkin
American Purple Top Rutabaga
White Egg Turnip
Snowball Cauliflower
Early White Vienna Kohlrabi
Harris Model Parsnip
Med Red Clover
Glass Gem Corn
Golden Bantam Sweet Corn
Mary Washington Asparagus
Green Globe Artichoke
German Golden Millet
Crimson Sweet Watermelon
Casaba Golden Beauty Melon
HERBS: Gen Basil, Sweet Basil, Dill Mammoth, Calendula, Chives, Cilantro, Thai Holy Basil, Oregano, Parsley, Sage, Tarragon, Thyme, Echinacea and German Chamomile

Flowers: Marigold, Mammoth Grey Sunflower, Nasturtium, Cornflower, Borage, Lemon Bee Balm, Yarrow and Zinnia
All seed varieties are individually packed in paper envelopes with basic planting instructions.
Related Products