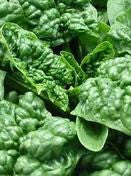 FALL Garden Seeds combo pack
$ 20.00
Our unique selection of cool-weather crops is perfect for your fall garden.  This combo pack Includes 8 varieties of individually packed seeds.
-Arugula (100)
-Russian Red Kale (100) OR Lacinato Kale (100)

-German Giant Radish (100)
-Bloomsdale Longstanding Spinach (200)
-Calabrese Broccoli (100)
-Pak Choy Cabbage (200)
-Fennel (100)
-Purple Top Whiteglobe Turnip (200)

Includes free shipping!
Related Products