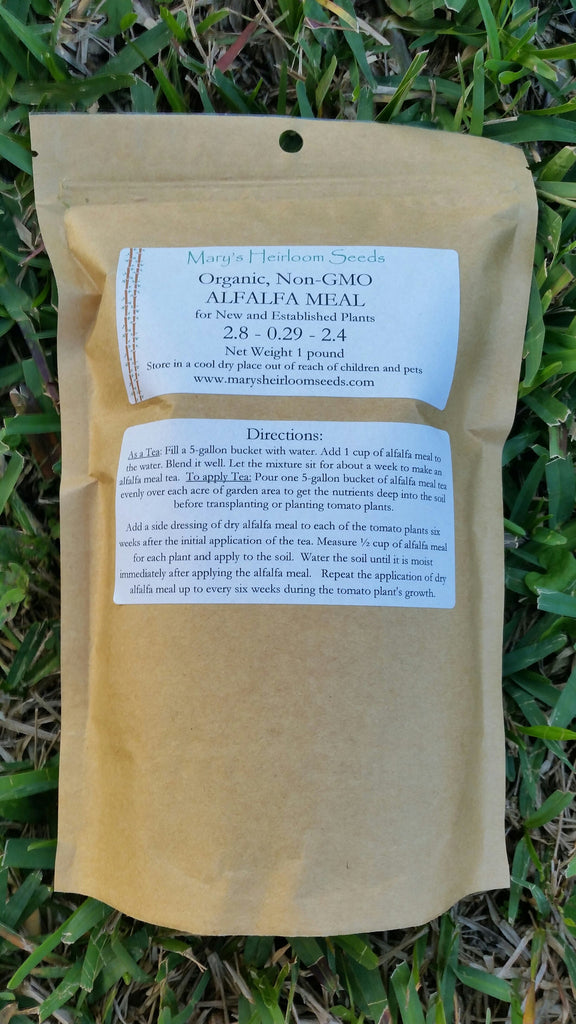 Alfalfa Meal, Non-GMO
$ 9.50
Non-GMO Alfalfa Meal
Derived from leguminous perennial alfalfa plant used for pasture and cover crop. Primary benefit of this pleasant smelling meal is increasing organic matter, although it is also a valuable plant-derived fertilizer.
NPK analysis is 2.8-0.29-2.4
Contains trace minerals and triaconatol
Excellent addition to the compost pile for nitrogen content and absorbency
Roses respond especially well to alfalfa meal
WSDA Certified Organic Alfalfa Meal
Related Products
A great product
I bought this two years ago but only used it last season. It worked really well. I didn't have any problems with weeds and the plants were healthy all season. I am ordering some more.
This really worked
I tried this and it really helped my plants! Gonna do again!