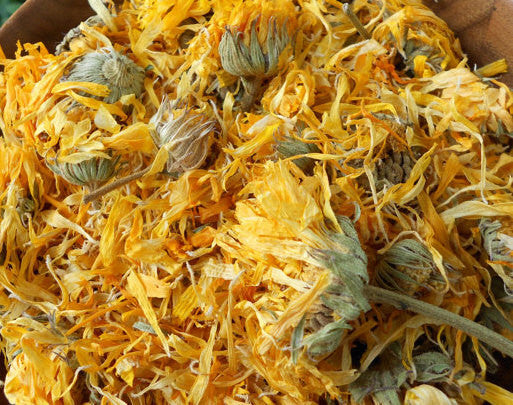 Calendula Flower
$ 6.00
Organic Calendula

*Dried herb*
An excellent option for making your own calendula-infused oils.

Latin Name: Calendula officinalis
Common Names: Calendula Flowers
Calendula is a well-known medicinal herb and uplifting ornamental garden plant that has been used therapeutically, ceremonially, and as a dye and food plant for centuries. Most commonly known as for its topical use as a tea or infused oil for wounds and skin trauma, the bright orange or yellow flower contains many important constituents and can be taken internally for a variety of ailments.
Related Products