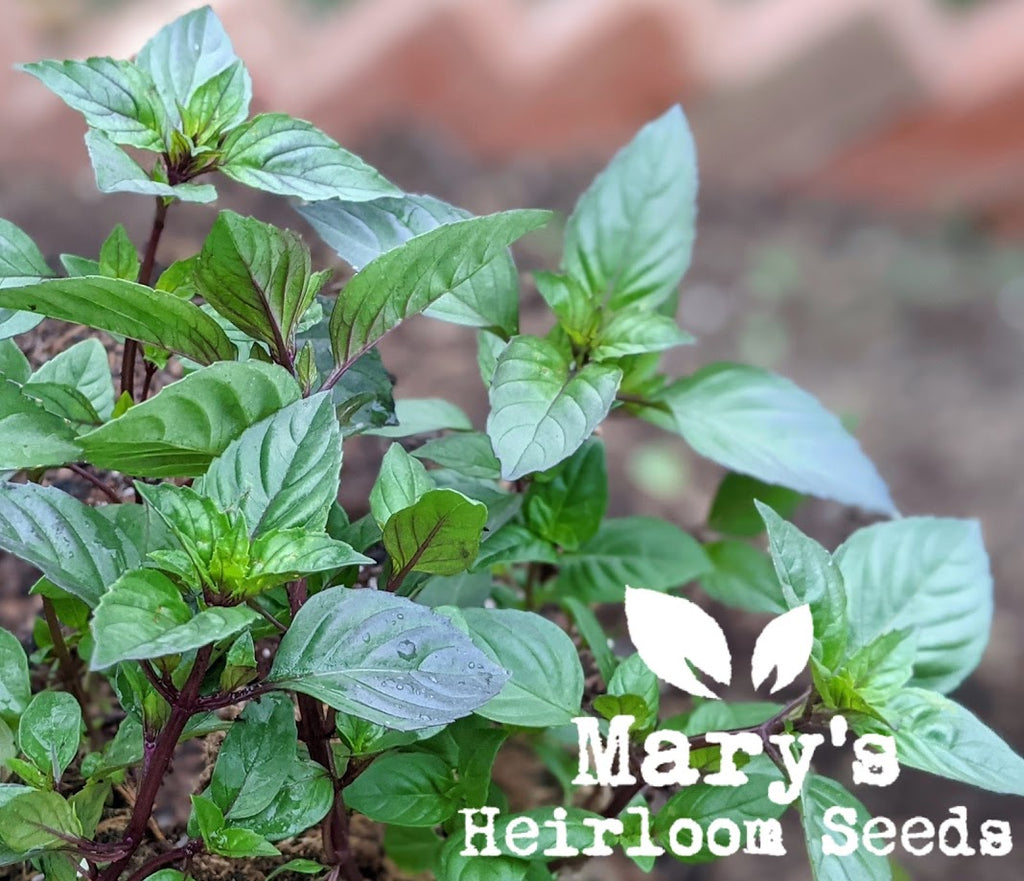 Cinnamon Basil
$ 2.50
Smaller than Sweet Basil, this narrower-leafed variety is known for its darker color and spicy, cinnamon-like aroma and taste. Has distinctive cinnamon-colored stems. Great for containers. Goes beautifully with fruit, or in Asian or Indian dishes.

Contains 50 heirloom seeds
MORE SEEDS for 2024
Related Products
Amazing
I grew last year for the first time and growing again this year!! The smell of these are amazing and go awesome with grilled peaches and topped with homemade whip cream with cinnamon basil!!! OMG!!! I highly recommend growing if you haven't yet!!
AMAZING
This basil was the first to come up and smells amazing. Going to try it in a Moroccan dish. The cinnamon fragrance is just amazing. This is my first year growing I highly recommend. If you like basil as I do do your self a favor add this to your garden. I promise you will not be disappointed.
Birage
These seeds germinated easily and are very hardy.