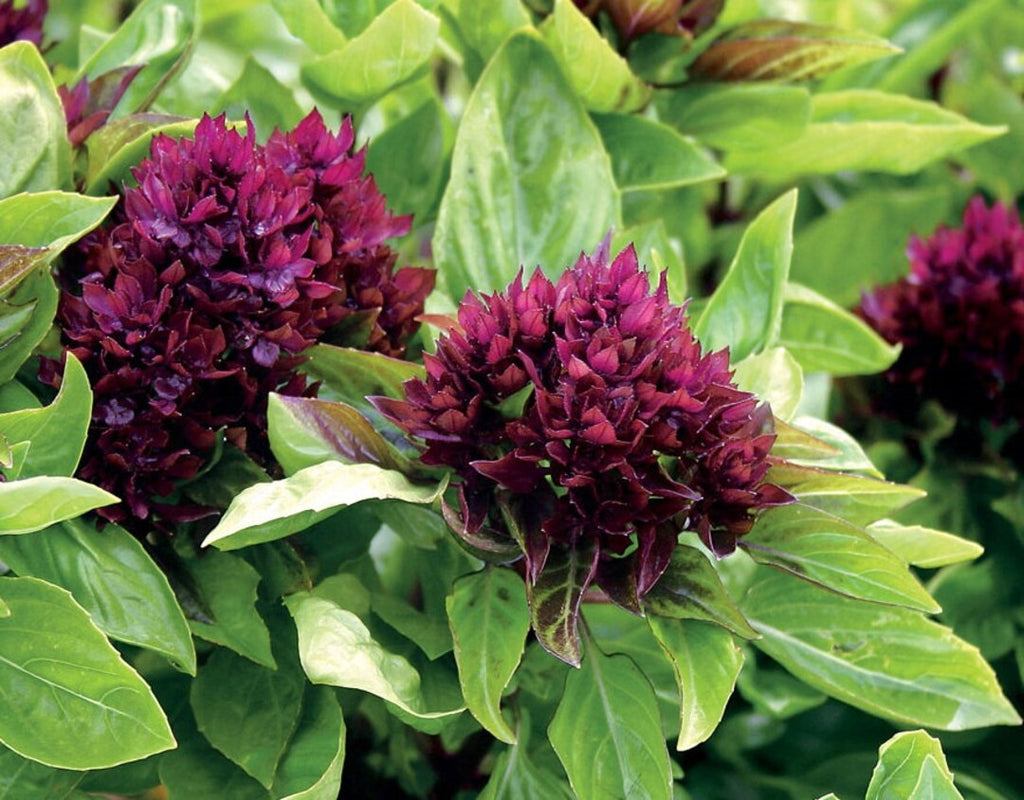 Cardinal Basil
$ 2.75
60 - 80 days. Ocimum basilicum
Cardinal Basil is a Thai variety with larger leaves. When the plant is mature, it produces tightly-packed, pagoda-shaped flower clusters at the crown of its stems that range in color from magenta to dark red. Cardinal basil leaves are spicier than common basil, with an anise or licorice-like flavor and a spicy aroma. 

Both the leaves and the flowers are edible.
Cardinal basil is most often used fresh for its rich, spicy-sweet aroma and flavor, though its thick leaves are ideal for drying to preserve.

Contains 35 heirloom seeds
Related Products