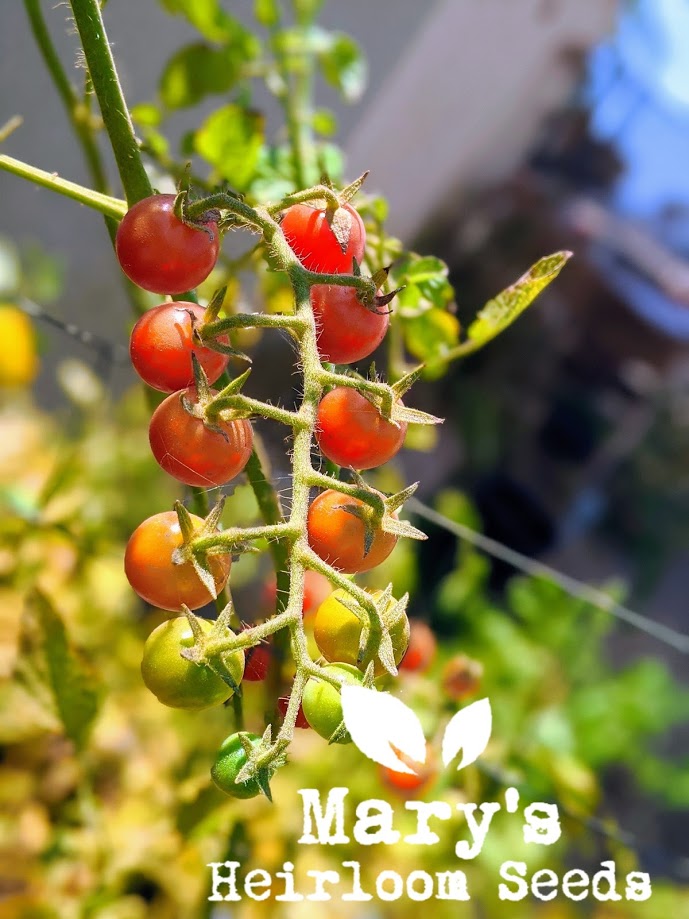 Red Cherry Tomato
$ 2.50
75 days. (Indeterminate) The plant produces abundant clusters of smallish, vibrant colored fruit. A favorite for salads and fresh eating. 

Vigorous plants produce heavily over a long period.

Contains 25 heirloom seeds
Related Products
Wow!
These seeds sprouted up and never slowed down. Currently entering July and these plants are probably 10ft tall and 2-3' wide covered in tomatoes. I was surprised by the size, most are about 2" in diameter so not a typical cherry, but a really nice size. Thicker flesh and really juicy, definitely a great one to add to any garden, I will probably try to grow them on an arch next time because they are a large plant even with us removing suckers along the way.