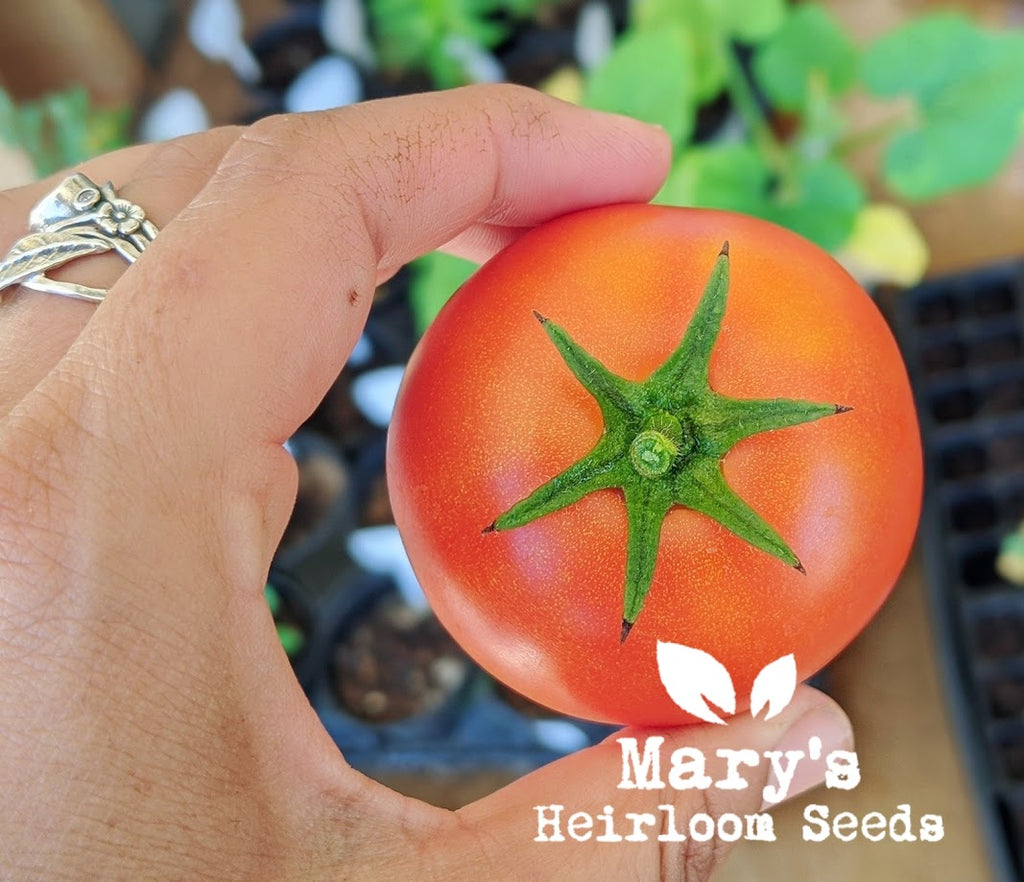 Marglobe Tomato
$ 1.00 $ 2.00
DECEMBER SEED SALE
75 days. Determinate. 

Marglobe Tomatoes are a disease and crack resistant heirloom variety which are a good producer of 7 to 10 ounce deep red juicy fruits.
Great for humid climates. 
Marglobe was credited with nearly single-handedly saving the Florida tomato industry in the early part of the twentieth century.
Medium size red fruit make excellent canning tomatoes or sliced for a sandwich or salad
Contains 25 heirloom seeds
Related Products
Good starter seed
seeds easy to start & grow very well in south fl.
Good little producer
This variety held up to the heat and produced really well